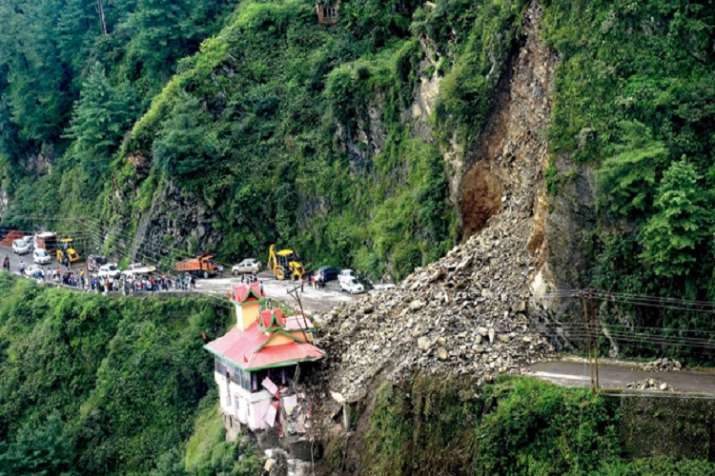 The Rohru-Shimla road in Shimla district of Himachal Pradesh was closed on Monday morning after heavy rains triggered landslides at several places in the state, confirmed an official. The road is likely to be restored by Tuesday.
Commuters are using the Tahu road following the closure of the Rohru-Shimla road. Huge traffic jams were witnessed on the alternative route due to heavy rush of vehicles, the police said.
To escape traffic jams, the police have requested commuters to use the Narkanda road to travel to Rohru from Shima, or vice versa.