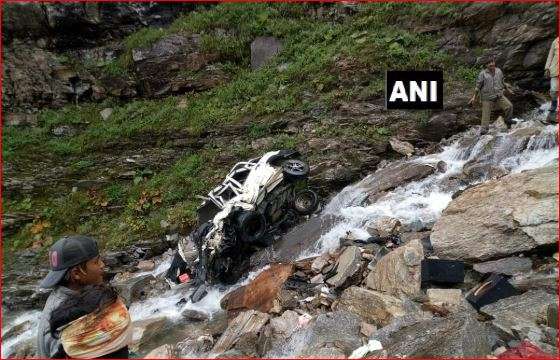 11 people lost their lives in Himachal Pradesh on Thursday after the car they were travelling in skidded off the road and fell into a gorge near the Rohtang Pass in Kullu district.
According to Himachal Pradesh Police, the accident occurred near Rahni Nullah on the Manali-Leh highway.
The victims were on their way towards Pangi from Manali when the accident occurred.
Prima facie, poor visibility owing to rainfall was believed to be the cause of the accident, Superintendent of Police Shalini Agnihotri said.
She said the accident occurred on Wednesday night but the police came to know about it only on Thursday morning.
Witnesses said the administration had a tough time in extracting the victims from the gorge. The villagers started the rescue operations before the authorities could reach the spot.
(With IANS inputs)