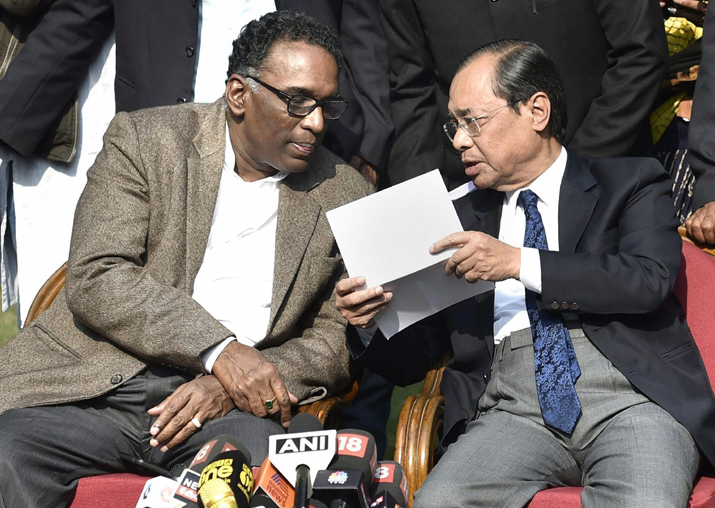 Top Supreme Court judges J.Chelameswar, Ranjan Gogoi, Madan Lokur and Kurian Joseph on Friday released a seven-page letter that they wrote to Chief Justice of India Dipak Misra. Addressing the media, the judges pointed out 'several irregularities happening within the apex court', sharing their say in the public domain for the first time ever.
Here are the key highlights:
1. It is with great anguish and concern that we thought it proper to highlight certain judicial orders passed by this Court that adversely affected functioning of justice delivery system and independence of High Courts besides impacting administrative functioning of CJI's office.
2. It is too well settled in the jurisprudence of this country that the Chief Justice is only first amongst the equals- nothing more or nothing less 
3. There have been instances where case having far-reaching consequences for nation and the institution had been assigned by Chief Justice of this court selectively to benches 'of their preference' without rationale basis. This must be guarded against at all costs.
Also read: Chief Justice of Supreme Court is only first amongst the equals, nothing more or nothing less: Four SC Judges in letter to CJI Dipak Misra
4. We are not mentioning details only to avoid embarrassing the institution but note that such departures have already damaged the image of this institution to some extent.