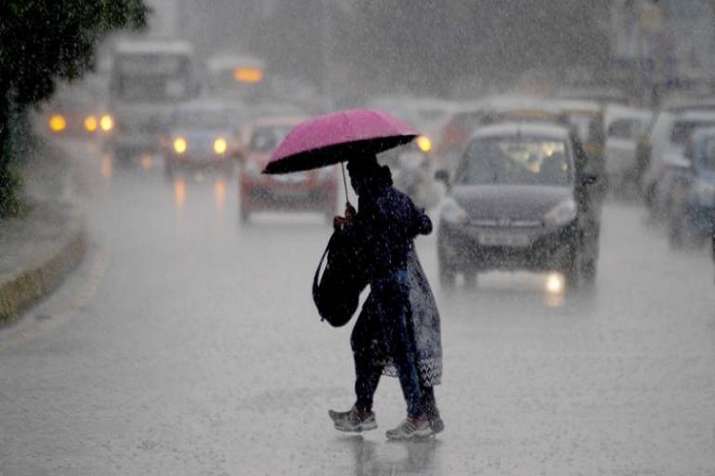 More than 34,000 people have been shifted to relief camps after flood water inundated low-lying areas due to heavy rains that have lashed Kerala for the past one week. 
A total of 34,693 people from 8,033 families were shifted to 265 relief camps across the state, the control room monitoring rain-related incidents said. 
At least 12 people have died and six reported missing in rain-related incidents after the monsoon became active on July 9. 
In the second spell of rains, around 36 houses were destroyed while 1,214 suffered partial damage, officials said. Control room officials said the flood water has not yet receded in several places. 
Many parts of Kottayam and Alappuzha districts were still under flood water. Rains wreaked havoc in many parts of Kottayam district. 
People living in low lying areas have been shifted to relief camps. District authorities said 8577 persons from 2300 families have been shifted to 104 relief camps in the district. 
A 45-member National Disaster Response Force team has been deployed to carry out relief operations. Many relief camps were also inundated. District authorities said educational institutions in the district will remain shut tomorrow also. 
The body of a man who went missing in a river was recovered on Tuesday, officials said. 
Road and rail traffic were affected due to water-logging in many parts of the state. Officials said 4681 people were staying in 54 relief camps opened in various parts of Ernakulam district. 
Rains are expected to continue till July 19.