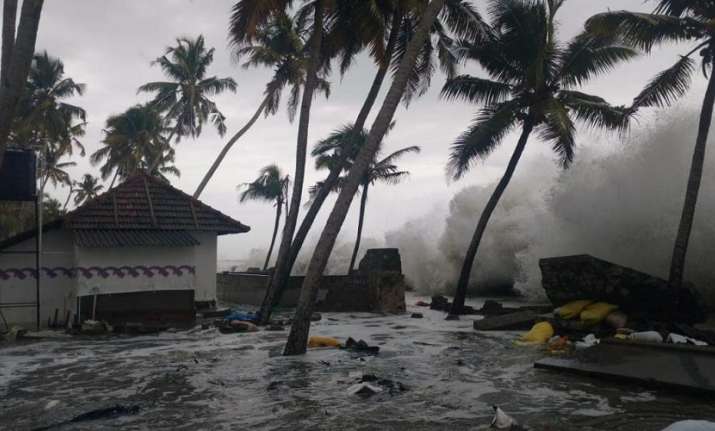 More than 1.18 lakh people have sought refuge in relief camps across Kerala, as heavy rains continued to lash several parts of Kerala on Friday.
The second spell of monsoon rains, since July 9, has so far claimed 39 lives in the southern state. The South-West Monsoon had set in over Kerala on May 29. 
A total 50,836 people are now in 212 relief camps opened in Alappuzha while 37,657 are in 164 camps in neighbouring Kottayam, the two worst-hit districts in the state, till this morning, state officials sais.
There was no respite from waterlogging at many places in the districts. People including women and children, moving in waist-deep water, is a common sight now in many places. 
As major roads are flooded and even state-run KSRTC buses have stopped services in many places, people were stranded in many areas of Alappuzha, including Muttar and Kainakari. 
Scarcity of safe drinking water and possible threat of water-borne disease are also a cause of worry for the locals. 
The meteorological department has forecast heavy to very heavy rainfall at one or two places in the state till Saturday. 
Strong winds mainly from westerly direction with speeds occasionally reaching 35-45 kmph gusting to 60 kmph were likely along and off Kerala coast and over Lakshadweep area, it said.