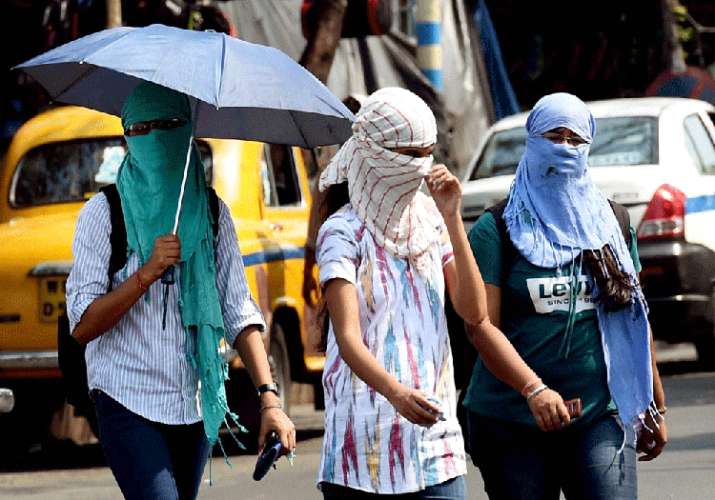 Summer has come early this year with heatwave grappling most parts of the country even before the arrival of April. Bhira town in Raigad district of Maharashtra has recorded maximum temperature of 46.5°C, more than 7 degrees Celsius above normal, according to Skymet Weather. 
In the span of 24 hours from 08:30 am on Tuesday, Bhira recorded maximum temperature of 46.5°C, Skymet Weather said. 
The private weather company said many regions of coastal Maharashtra are witnessing heatwave like conditions due to persistent blow of dry and hot winds from the north direction. 
The Skymet report said that such hot weather is expected to continue for next 2-3 days in the region. 
It is uncommon for the region to experience such high temperatures around this time of the year as the maximums usually settle around higher 30°Cs.
"People are requested to take extra precautions during such heatwave. It is advisable to stay put during the afternoon hours. Great amounts of cool fluids must be taken to battle off the hot weather over the region," the report said. 
Delhi scorches at 39 degrees; highest since 2010
Temperatures in Delhi have also scaled with days getting hotter with each passing day. Temperatures recorded in the last 24 hours in the capital are the maximum witnessed in the month of March since 2010.
The Palam Observatory on Tuesday witnessed day temperature at 39°C, the second highest when compared with the maximum of 41.3°C in 2010. 
The Safdarjung Observatory on Tuesday recorded the maximum temperature of 38°C, highest since its 39.2°C maximum in the year 2010.
As per Skymet Weather, the reason for the ongoing hot weather and rising temperatures in Delhi can be associated with the inflow of Westerly and southwesterly winds from Central Rajasthan and Pakistan wherein, temperatures are already settling in mid-40's. Due to this, even the night temperatures are also settling way above normal. 
Heatwave grasps Gujarat, Rajasthan, MP, Maharashtra
Gujarat, Rajasthan, Madhya Pradesh and parts of Maharashtra have also been witnessing hot and dry weather conditions with many places observing temperatures surpassed the 40-degree mark. 
On Monday, Barmer in Rajasthan sizzled at 44 degrees Celsius.
Excessive heat due to low weather activity
Skymet Weather said the reason for these weather conditions can be associated with the absence of any significant weather system prevailing over the region. Besides this, hot and dry winds from the north are also prevailing over the region, which has caused the mercury to rise significantly over most parts. These winds are reaching the region from Pakistan and West Rajasthan. 
The India Meteorological Department has already predicted an "above normal" summer with occurrence of heatwave at several places.
The IMD along with National Disaster Management Authority (NDMA) has asked states to take steps to avert deaths due to heatwave.
The death toll due to heatwave stood at more than 700 last year and the IMD s making concerted efforts to ensure last mile connectivity for dissemination of information and to reduce the number of such casualties.
Northwest India, including several parts of Gangetic plains, coastal Andhra Pradesh and Odisha, are known to be core heatwave zones. Nearly 1,600 people lost their lives in 2015 and 700 in 2016, with the majority of cases coming from Telangana, Andhra Pradesh and Odisha.
The Skymet Weather has predicted below normal rainfall for India this Monsoon. 
According to Skymet Weather, Monsoon 2017 is likely to remain below normal at 95 per cent of the long period average (LPA) of 887 mm for the four-month period from June to September.