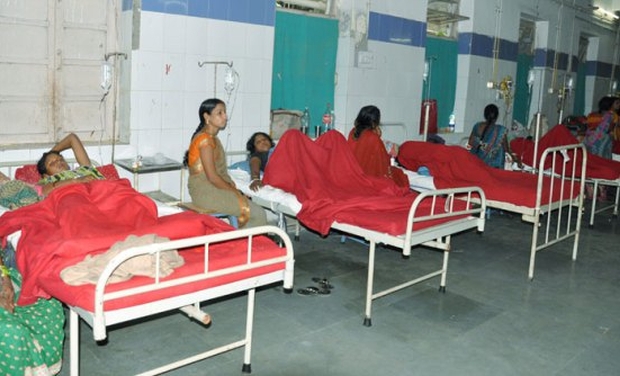 Non-communicable diseases like heart attacks, lung obstruction and strokes accounted for over one-third of deaths in India, much on the lines of leading death causes in developed countries.
The trio coupled with diabetes and chronic kidney diseases constitute the five non-communicable diseases that are part of the top ten causes of death in the country.
These are some of the results published in seven papers on the Global Burden of Diseases published in The Lancet on October 6.
Cardiovascular diseases were the leading cause of death in both sexes in India — 1.6 million in males and 1.1 million in females. The next biggest cause of deaths was chronic respiratory diseases — 0.68 million in males and 0.5 million in females, the study found.
Injuries killed 0.6 million males and 0.3 million females in 2015 alone. India had the highest number of suicide deaths in the world last year, with nearly 132,000 deaths in men and over 76,000 deaths in women.
India recorded the largest number of under-five deaths (1.3 million) of any country in 2015.
Bangladesh has improved maternal mortality rate much faster than expected, but India and Nepal struggled.
The number of stillbirths alone was 0.53 million. "India recorded the largest number of under-5 deaths in 2015, at 1.3 million (1.2–1.3 million), followed by Nigeria (726,600) and Pakistan (341,700)," says the paper.
China, which started off from conditions similar to India, has moved much further towards the advanced end of the transition. It too has only one infectious diseases among its top ten causes of death.
The Lancet report on state of the world's health identifies key drivers of ill health, disability and death in countries to help governments identify national health challenges.