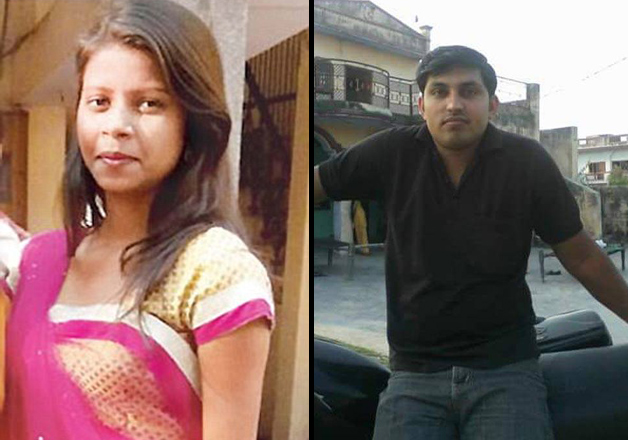 In a terrifying incident that has shook Delhi and raised questions yet again on its efficacy in tackling crime against women, 21-year-old Karuna was brutally stabbed to death by her stalker, Surendar Singh (34), in full view of passersby. 
As a matter of practice, Surendar used to travel seven kilometres every morning from Jahangirpuri to Burari just to follow Karuna, who worked as a part-time teacher in a private school. 
Moreover, he would wait for as long as six hours outside the school gate till she was done teaching to follow her back home.

 

Singh had reportedly been stalking Karuna for over a year and was upset after he found her to be in a relationship with another man. 
"Wherever my daughter went, she found him there," Hindustan Times quotes Karuna's mother Rama as saying. 
"She changed her route to school, but he followed her there as well. She used to dread going out at night as she knew he would be waiting for her outside the house. He had all the information about my daughter's whereabouts," she further added. 
Rama also alleged that Surendar threatened to ruin her daughter's image by morphing and circulating her photos and also said he would kill her and both her brothers. 
Meanwhile, Surendar's father, who is a retired Delhi Police official, said that he had disowned his son six years ago as he had behavioural issues. 
"Karuna's mother had come to our house, but she accepted that she used to entertain Singh by inviting him to her house for lunch. I had warned the family to stay away from him," he said. 
During the interrogation, Surendar told police that he was in a relationship with Karuna and was enraged when he found that she was cheating on him.
On Tuesday morning, Surendar called Karuna to the GTB Nagar metro station where the two met. Surendar reportedly  got enraged when he saw Karuna's WhatsApp chats with another man. 
As the two had an argument, Karuna threatened to report him to the police and left. Hours later, Surendar intercepted her and stabbed her as many as 30 times. 
The police, during the investigation, also suspected that the two were in a relationship after they found several photographs of them together.