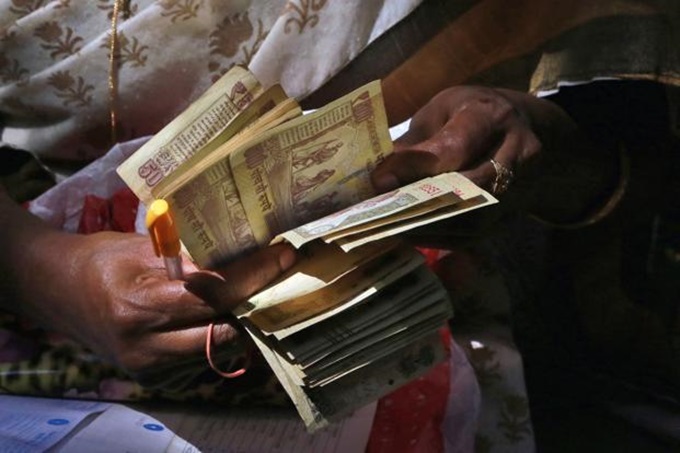 Soon after Prime Minister Narendra Modi informed the nation about scrapping Rs 500 and Rs 1,000 notes from the economy, many Indians from different section of the society turned to Google to search out the ways to convert black money into white.
As a result the topic "How to convert black money into white money" became trending on the google search engine. Most of the searches were from Haryana, known for controversial real estate deals in the past, followed by Gujarat and Punjab.
Delhi was on sixth spot.
PM Narendra Modi, while addressing the nation on Tuesday evening, declared that Rs 500 and Rs 1,000 notes would not be a legal tender from November 8 midnight.
Earlier on Thursday, millions of anxious people armed with Rs 500 and 1,000 notes mobbed banks across India to exchange or deposit them after the government decided to take the bills out of circulation.
Opposition parties like the Congress, SP and the BSP have also targeted the Centre for its sudden move. 
Congress vice-president Rahul Gandhi said: "Once again MrModi shows hw little he cares about ordinary people of this country-farmers, small shopkeepers, housewives-all thrown into utter chaos."
"While the real culprits sit tight on their black money stashed away abroad or in bullion/ real estate. Well done Mr Modi," Rahul tweeted.
Samajwadi Party chief Mulayam Singh said: "The sudden ban on high denomination notes has caused immense hardships to commoners, farmers and the poor, the demonetisation has been done by the NDA government with an eye on elections, and not keeping plight of people in mind."
BSP supremo Mayawati also lashed out at PM and Said: "PM's decision is bit selfish, if they really wanted to curb black money then why they took this decision after so many years." 
The government, however, have brushed aside the claims of the opposition parties.
Finance Minister Arun Jaitley said: "This will be one very significant step where people have been shaken, people have realised and I can tell you bulk of India is welcoming it."
Meanwhile on Friday, despite a two-day break for stocking up new currency notes, several cash vending machines across the country are still not functioning, forcing people to rush to bank for cash.