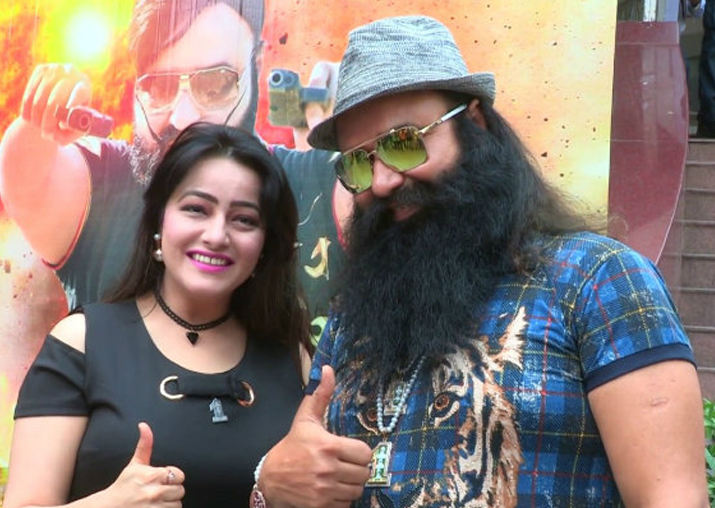 Gurmeet Ram Rahim Singh's adopted daughter Honeypreet Insan, wanted in connection with incidents of violence that had followed Dera Sacha Sauda chief's conviction in the rape cases last month, is staying in Delhi. Priyanka Taneja alias Honeypreet, who tops the list of 43 persons 'wanted' by the Haryana Police in connection with the case, today filed anticipatory bail in the Delhi High Court. 
In an exclusive interview to India TV, Honeypreet's lawyer Pradeep Kumar Arya said she is in Delhi and had visited him at his office in Lajpat Nagar. Arya said that he has filed Honeypreet's anticipatory bail petition in the Delhi High Court and the matter would be mentioned tomorrow before a bench headed by acting Chief Justice Gita Mittal for early hearing. 
When asked if a family member of Honeypreet had filed the plea on her behalf, Arya said the petition has been filed in her name. When asked about her whereabouts, the lawyer said, "She is very much in the jurisdiction of honourable Delhi Court." 
He claimed that Honeypreet visited his Lajpat Nagar office and signed her bail plea herself. 
The lawyer said if the court asks, he can produce Honeypreet before court within two hours. 
When asked if there was any truth in the reports that she has fled the country, he said those were wrong. 
Arya said she was "pained" by the TV coverage on her relationship with Ram Rahim.
"She told me that she is pained and hurt by reports suggesting there was something else between the father-daughter duo. It is pure a father-daughter relationship. She is a sweet daughter of her father as she has said many times," Arya said. 
Several teams of Haryana Police have travelled across the country, including the Indo-Nepal border, to trace the whereabouts of Honeypreet. Earlier, a lookout notice was issued against Honeypreet by the police. 
Ram Rahim was convicted by the special CBI court in Panchkula on August 25, following which violence and arson had erupted in Panchkula and Sirsa districts of Haryana which had left 41 people dead and several others injured. 
The CBI court on August 28 had sentenced Ram Rahim to 20 years in prison for raping two of his disciples in 2002. 
Honeypreet had accompanied the Dera head when he had come to the special CBI court on August 25. She had also travelled along with him in the special chopper which ferried them to Rohtak from Panchkula after the conviction.