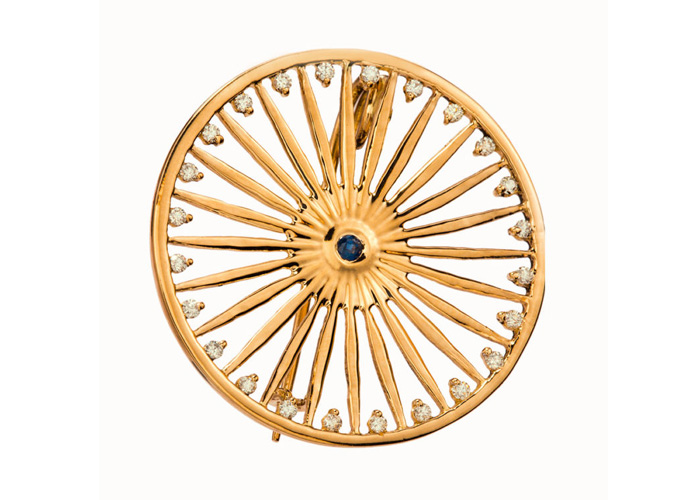 The work on India's tallest Ashok Chakra, in Topra Kalan village of Haryana's Yamunanagar district, has been completed and it is scheduled to be inaugurated later this month.
According to media reports, time has been sought from MoS Home Kiren Rijuju, Rajya Sabha MP Subhash Chandra and diplomats of Buddhist countries for the inauguration.
The 30-feet tall Ashok Chakra will be placed on 8-feet high platform later this week and a crane has been called for this purpose.
Around five years ago, a 5-feet tall Ashok Chakra was inaugurated at a Thai Buddhist temple in Shravasti district of Uttar Pradesh.
The lead for the construction of this Ashok Chakra was taken by two brothers from Yamunanagar, Sidhartha Gauri and Dr Satyadeep Neil Gauri.
The Gauri brothers, running an NGO called 'Buddhist Forum',  have taken the initiative for the revival of the lost Buddhist legacy.