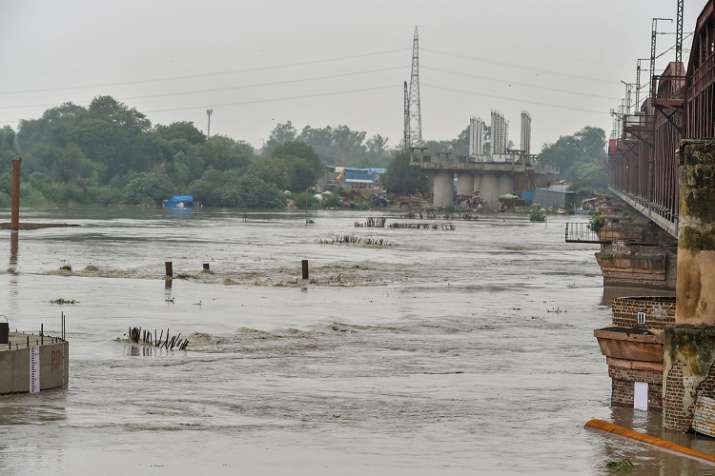 The district administration of Yamunanagar on Saturday sounded a high alert as the water level in the Yamuna river crossed the five lakh cusecs mark following continuous rainfall in Haryana and Himachal Pradesh.
Insisting that the situation was under control, the district administration, however, said all the necessary arrangements have been made to tackle the flood-like situation.
"The water level in the Yamuna river has reached 5.25 lakh cusecs mark as of now and we are continuously monitoring the situation," said Yamunanagar Deputy Commissioner Girish Arora.
"We have put over 70 villages in the district on alert. Besides, the district administration in Karnal, Panipat and Sonepat have also been informed about the rise in water level in the Yamuna river," he said.
The authorities have cautioned the Delhi administration about the rise in water level.
A warning has also been issued to people living in areas surrounding the Yamuna river.
"In some areas like Lapran village here, people living near the river were even forcefully rescued," the deputy commissioner said.
Arora said he was also in constant touch with the Army and Airforce.
A team of the State Disaster Management Force (SDRF) has already been put on alert, he said.
A flood control room has already been set up at the district level for fast response to deal with any flood-like situation, he added.