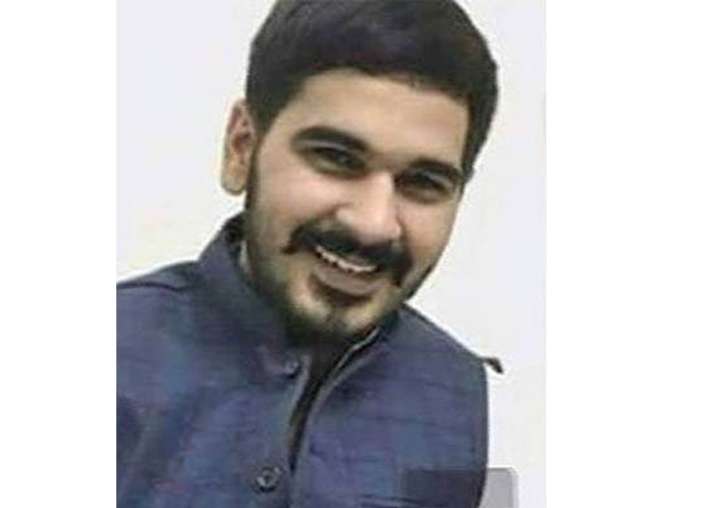 The police decided today to press attempt to kidnap charge against Vikas Barala and another person, who had allegedly stalked and tried to abduct the daughter of an IAS officer, officials said. 
"Vikas Barala, son of Haryana BJP chief Subhash Barala, and the other accused were arrested by the police here today. We have decided to press attempt to abduct charge against the two accused," Chandigarh DGP Tejinder Singh Luthra told media persons. 
Earlier in the day, 23-year-old Vikas Barala and the other accused Ashish Kumar had appeared before the police for questioning in connection with the alleged stalking case filed by the 29-year-old woman. 
The arrests today came a day after the police officials said they had retrieved CCTV footage of the route on which the woman was allegedly chased and were scanning it for evidence. 
Meanwhile, victim's father, has said that there 'was no instance yet' of any pressure from the family of the accused. The woman's father, who is an IAs officer, expressed hope that they would get justice even as he said it was going to be a 'protracted battle.' 
"The struggle is going to be not of just these few days, though these few days are going to be critical from the point of view of investigation," he told mediapersons here. 
Opposition parties have been alleging the police is trying to shield Vikas as he is from a politically connected family. However, when asked if there was any pressure from the family of the accused, the IAS officer said, "There is no instance yet, not even a hint (of any compromise attempt)." 
Referring to the Friday night incident of alleged stalking in which Vikas (23) and his friend Ashish Kumar (27) are accused, the IAS officer said, "The place where they (accused) were caught, we could smell from a distance that they were drunk." 
The IAS officer further said he had faith in the system. "And if the system is not working due to some kind of influence being at play, it's a big shame. And that is not something, I as a citizen of the country, am willing to live with."
Vikas and his friend Ashish have been booked under sections 354 D (stalking), 341 of IPC (punishment for wrongful restraint) and also section 185 of the Motor Vehicles Act (driving by a drunken person or by a person under the influence of drugs). Both were earlier arrested for allegedly stalking the 29-year-old woman but were released on bail subsequently.