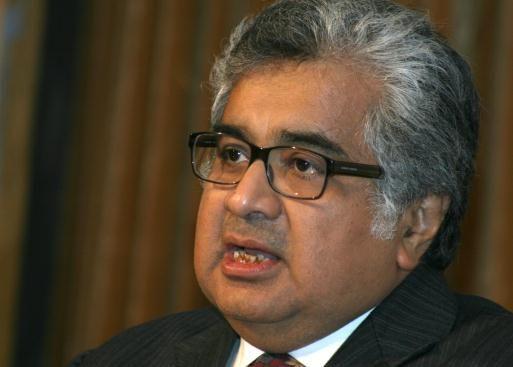 External Affairs Minister Sushma Swaraj on Monday revealed that Harish Salve, India's lead attorney at the ICJ hearing the case of Kulbhushan Jadhav, has charged Re 1 as fee. 
Sushma Swaraj disclosed Salve's remuneration on twitter in response to a tweet by one Sanjeev Goyal, who said India could have got any good lawyer with much less fee than what Salve must have charged for fighting the case. 
"Not fair. #HarishSalve has charged us Rs. 1/- as his fee for this case (sic)," Swaraj tweeted. 
India has petitioned the ICJ, urging that it immediately suspend Jadhav's death sentence, expressing fears that Pakistan could execute him even before the hearing at ICJ.  
Pakistan has alleged that Jadhav was an agent of India's external intelligence agency Research and Analysis Wing (RAW).  India has denied that he has any connection with the government. 
The ICJ today heard arguments of both India and Pakistan.  On May 8, India moved the ICJ against the death penalty, alleging Pakistan violated the Vienna Convention on Consular Relations by repeatedly denying it consular access to Jadhav. 

 

India, in its appeal, has asserted that Jadhav was kidnapped from Iran, where he was doing business after he retired from the Indian Navy.
(With PTI inputs)