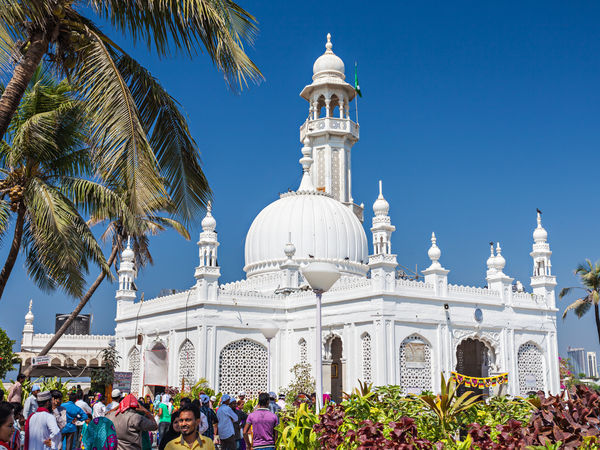 Mumbai: In a big breakthrough in the issue of permitting women into the inner sanctorum of the Haji Ali mosque in Mumbai, the Dargah Trust on Monday informed the Supreme Court that it has decided to grant access to women on par with men to enter into the sanctum sanctorum, which houses the tomb of Muslim Saint Pir Haji Ali Shah Bukhari. 
Meanwhile, the top court has granted four weeks' time to the Dargah Trust to make the necessary infrastructural changes for granting access to women. 
Last week, senior advocate Gopal Subramaniam, appearing for the Dargah, had informed a bench headed by Chief Justice T S Thakur that he had persuaded the Dargah management to set up a mechanism to allow women's entry into the inner sanctum.
However, Subramanium could not elaborate as the bench did not take up the case due to scarcity of time. The bench, however, had accepted the oral plea of senior advocate Gopal Subramaniam in this regard.
Supreme Court had extended the stay granted by Bombay High Court to facilitate an appeal against its decision to lift the ban on entry of women near the sanctum sanctorum of the famous Haji Ali Dargah till October 24.
The apex court had on October 7 expressed hope that the Trust, which challenged the High Court judgement, "will take a stand which is progressive". 
Subramaniam had also assured the bench that he was on a "progressive mission" and said all holy books and scriptures promoted equality and nothing which is regressive in character should be suggested.