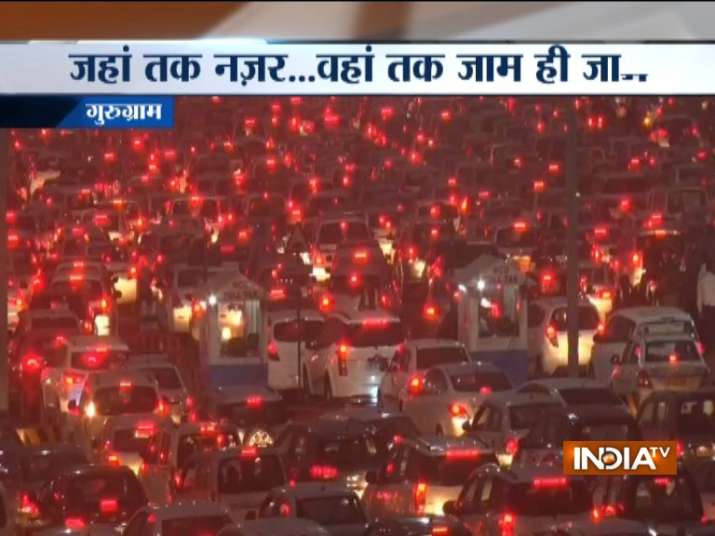 Traffic played a spoilsport on Monday even as commuters stepped out in large numbers on the occasion of Dhanteras for shopping and other activities. 
Traffic came to a standstill at prominent points in Delhi-NCR, Noida and Gurugram, throwing people into panic.
A six kilometre long jam was seen in Gurugram, highly inconveniencing commuters who had moved out in festive mood.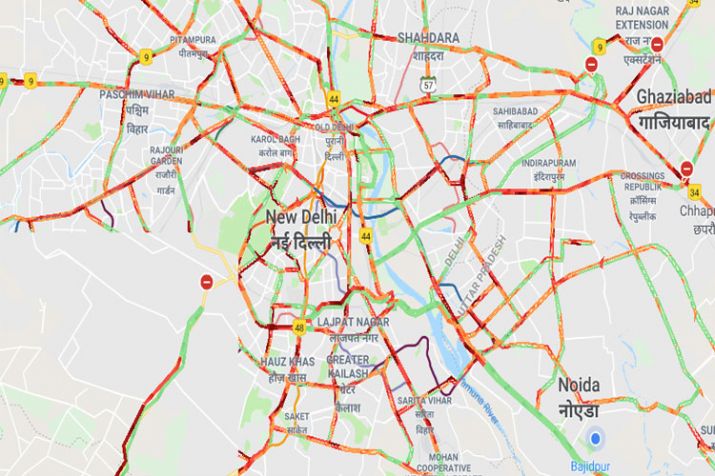 Delhi's markets have become too crowded owing to festival season. East Delhi's Vikas Marg, connecting Laxmi Nagar and Patparganj is facing huge congestion due to large numbers of private vehicles plying on the road. Almost every corner of Delhi, including Lajpat Nagar, R K Puram and  AIIMS, is facing the problem of traffic snarls.
The same situation exists in the NCR region. At  Noida sector 18,12, 15 and Botanical Garden people are grappling with large queues of vehicles. Some areas of Ghaziabad are also facing sever traffic congestion due to roadside stalls erected on account of diwali.
Watch: Traffic congestion in Gurugram