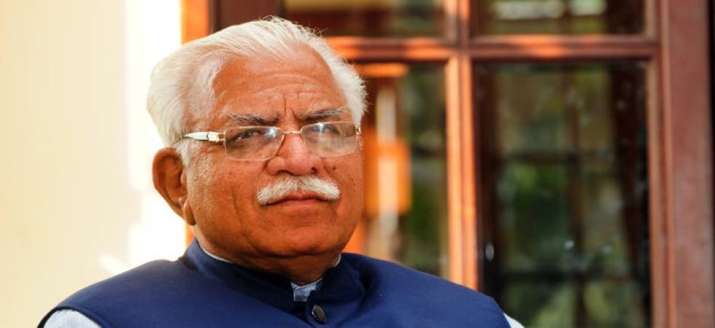 Haryana Chief Minister Manohar Lal Khattar on Sunday commented on the case registered against Congress leader Sonia Gandhi's son-in-law Robert Vadra and former chief minister Bhupinder Singh Hooda for alleged irregularities in land deals and said the BJP government has been fully committed to curb corruption since the day it came to power.
Khattar ruled out any vendetta behind the case and said the case will be thoroughly investigated.
Speaking on the sidelines of the launch of Gurugram city bus service to be operated by the Gurugram Metropolitan City Bus Limited, the Haryana chief minister said, "the FIR registered on Saturday (against Vadra and Hooda) will be thoroughly examined and investigated."
Manesar Deputy Commissioner of Police Rajesh Kumar had confirmed that the FIR against Vadra, Hooda and two companies -- DLF and Onkareshwar Properties was registered at Kherki Daula police station in Gurgaon.
The FIR was lodged following a complaint received from a resident of Nuh, Surinder Sharma.
Sharma, in the FIR, claimed that Vadra's Skylight Hospitality Pvt Ltd purchased 3.5 acre of land in Gurgaon's Sector 83 from Onkareshwar Properties at a price of Rs 7.50 crore in 2008, when Hooda was the chief minister
Later, Skylight Hospitality sold this land to realty major DLF for Rs 58 crore, after procuring commercial licence for the development of the colony with the influence of Hooda.
Khattar responded to a question about the report of Justice SN Dhingra Commission and said it will be made public post the approval of court.