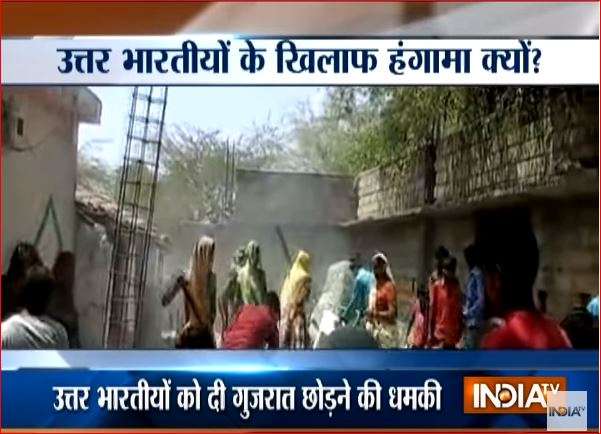 In a disturbing news, north Indians are being targeted in at least five districts of Gujarat and they are being asked to leave the state.
Violence against north Indians, mainly people from Bihar and UP, has been reported from many parts including Himmatnagar in Sabarkantha district.
It all started on September 28 after a youth from Bihar was arrested in connection with the rape of a 14-month-old girl in Himmatnagar.
After this, the members of Thakore community got enraged and started targeting people from north India.
The north Indians, from vegetable sellers to labourers and autorickshaw drivers, are now facing the brunt of the anger of the Thakore community.
Even women of the community were seen indulging in violence against the north Indians.
18 FIRs have been filed till now in connection with the violence against the north Indians and around 170 people have been arrested so far.
Members of Thakore community are making provocative statements against the north Indians. Not only that, hate messages against north Indians have gone viral on social media. 
It is being alleged that Congress MLA Alpesh Thakore instigated violence against the north Indians who is now appealing for peace after the situation turned ugly.
Watch: Violence against north Indians in five districts of  Gujarat