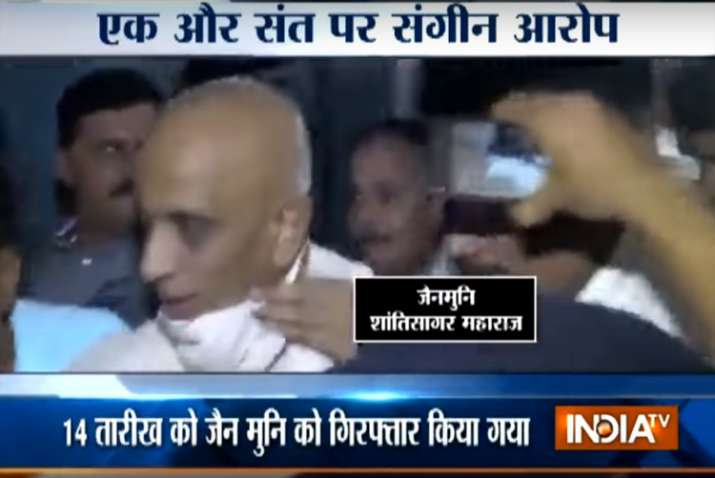 A self-styled muni in Gujarat's Surat was arrested on Saturday evening after a 19-year-old girl accused him of rape. Jain monk Acharya Shantisagar Maharaj was arrested after the girl filed a formal complaint with the police and a medical examination confirmed the rape.
According to the complainant, the 45-year-old Jain monk of the Digambar sect raped her on October 1 when he called her for performing some rituals. The girl had come to seek his blessings along with her parents.
A case was registered after the girl's complaint at Athwa Police Station in Surat.
Media reports said a medical examination of the girl has confirmed that she had been raped. 
"On October 1, the girl, her brother and parents had gone to seek his blessings. The Acharya allegedly convinced them to stay back for the chanting of mantras. Then he allegedly took the girl to another room, on pretext of performing puja and raped her," a police official said.
The girl was initially afraid of reporting the incident but ultimately confided in her parents who took her to a police station. 
The victim's family is a native of Madhya Pradesh and has been living in Vadodara. They had accepted Acharya Shantisagar as their guru in March 2017.
After the arrested of the Acharya, thousands of people from Jain community gathered at the Athwa lines police station and alleged that the rape allegation was a ploy to defame the religious leader.