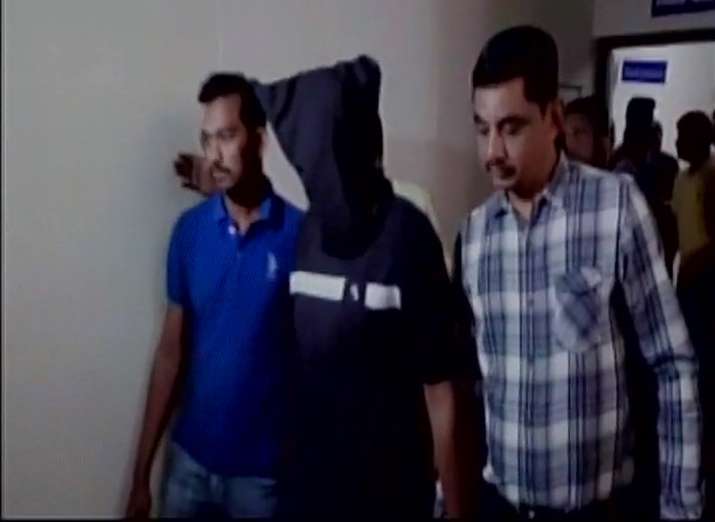 The Gujarat Anti Terrorist Squad (ATS) on Sunday claimed to have arrested two suspected Islamic State terrorists, who were allegedly planning to carry out serial blasts at some religious places in the state in the next couple of days. 
The duo were arrested from Rajkot and Bhavnagar and are brother, the ATS said. 
The two were in touch with ISIS operatives overseas through social media, officials said, adding that they have recovered bomb-making material from the two. 
They were allegedly planning to carry out "lone wolf" attacks at religious places like Chotila. 
"Acting on specific information, the Gujarat ATS team has nabbed two suspected terrorists having links with ISIS," Anti-Terrorism Squad's Deputy Superintendent of Police K K Patel said. 
"They are siblings, identified as Waseem and Naeem Ramodiya. While Waseem was arrested from Rajkot, his brother was arrested from Bhavnagar," he said. 
"The ATS formed two teams last night and nabbed them," he further said. 
"They were ready with all material to make bombs and were planning to carry out blasts at religious places in the next two days," Patel said, claiming that a major terrorist attack has been averted with their arrest. 
Gun powder, local made bombs with battery and masks to hide their identity were recovered from the two men, Patel said, adding the police also seized computers in which objectionable and prohibited content was found. 
"They were in touch with ISIS operatives outside the country through Twitter and other social media networks," the officer said. 
ATS Superintendent of Police Himanshu Shukla said, "It is true that Chotila Temple was on their target. But we cannot give further details at this stage keeping in mind further investigations." 
(With PTI inputs)