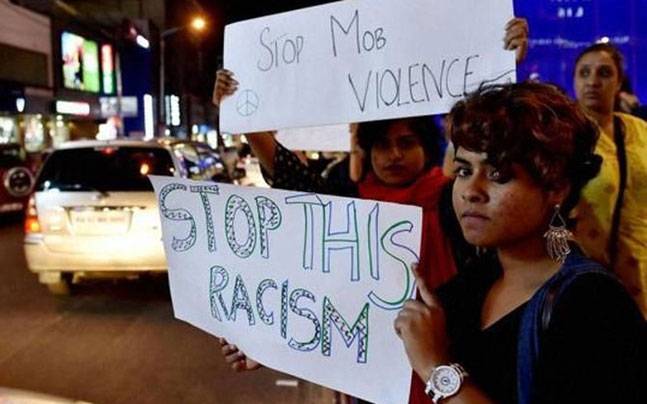 Nigeria's federal government today summoned Indian Ambassador to Nigeria, B Nagabhushana Reddy, demanding immediate action against in the matter related to the attacks on Nigerian students in Greater Noida near Delhi, News Agency of Nigeria reported. 
The Nigerian government has asked India to ensure the immediate arrest and prosecution of those responsible, it said. 
The news agency reported that Olushola Enikanolaiye, permanent secretary in the ministry of foreign affairs of Nigeria, spoke to Ambassador Reddy and called for quick prosecution to serve as a deterrent for any future incidents and not affect bilateral ties. 
"We think this should not have happened considering the excellent relationship between two of us — the two countries have things in common and have been great friends," Enikanolaiye was quoted by New Agency of Nigeria as saying. 
He said that contrary to the reports that Nigerians masterminded the boy's death, he "must have had an overdose of it which might have led to his death in a hospital". 
In reply, Ambassador Reddy, describing the incident as 'deplorable', said that the Indian government has taken strong steps to ensure security in the area. He added that five of the seven accused had already been arrested in the case. 
On the other hand, a female Kenyan student who had on Wednesday alleged that she was pulled out of a cab and beaten up by some unidentified men, today withdrew her complaint after several gaps were found in her statement. 
The Association of African students said today that the woman, Maria Burendi, had given false information to the police.   
The Kenyan Embassy has reportedly withdrawn the case and said that the police has assured no action would be taken against the woman for lodging a false case. 
The association of the African Students in India said they were "embarrassed" by the incident and that Maria was going through a mental trauma due to "family issues".