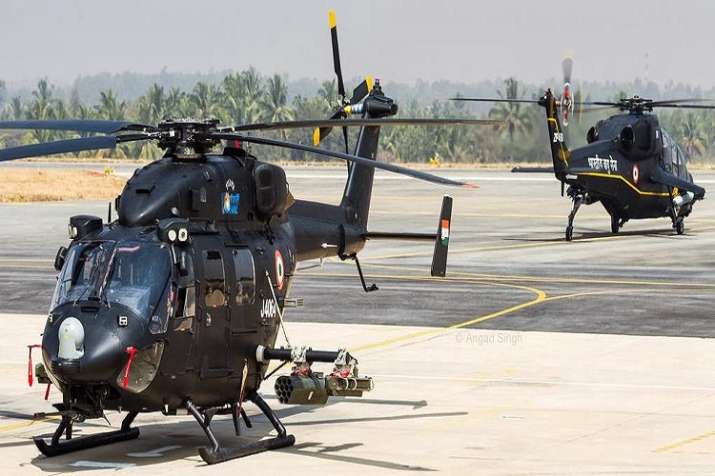 Providing a major boost to the Indian Navy, the Ministry of Defence on Saturday gave its approval for the procurement of 111 utility helicopters worth Rs 21,000 crore. This is the first project under the Ministry of Defences' (MoD) prestigious Strategic Partnership (SP) Model that aims at providing significant fillip to the Government's 'Make in India' programme. 
Officials said the ministry also cleared acquisition proposals worth nearly Rs 46,000 crore, including the acquisition of the helicopters.
The decision was taken at a meeting of the Defence Acquisition Council (DAC), which is considered to be the ministry's highest decision-making body on procurement.
The DAC chaired by Smt @nsitharaman on 25 August, 2018 has approved procurement of services valued at Rs 46,000 Crores, The procurement will improve the operational preparedness of Armed Forces and give boost to #MakeIndia4Defence.https://t.co/4V4LKRVU2K pic.twitter.com/FqP8AxhLUI

— रक्षा मंत्री कार्यालय/ RMO India (@DefenceMinIndia) August 25, 2018
The DAC also granted approval to a few other proposals amounting to approximately Rs 24,879.16 crores, which included approval for procurement of 150 numbers of Indigenously Designed and Developed 155 mm Advanced Towed Artillery Gun Systems for the Indian Army at an approximate cost of Rs 3,364.78 crores. These guns have been indigenously designed and developed by DRDO and will be manufactured by production agencies, as nominated by DRDO. They are likely to be the mainstay of Artillery in the near future. A nod to these major schemes will provide a major boost to the 'Make in India' push by the Government, will help create self-reliance in the Country in Defence manufacturing sector and has the potential of making the Defence Industry as a major engine of India's economic growth.
The council has also granted procurement of Anti-Submarine capable, 24 Multi Role Helicopters, which are an integral part of the frontline warships like the Aircraft Carriers, destroyers, frigates and corvettes. Availability of MRH with the Navy would plug the existing capability gap.
In addition, procurement of 14 Vertically Launched Short Range Missile Systems was also cleared by the DAC. Of these, 10 systems will be indigenously developed. These systems will boost the self-defence capability of ships against Anti-Ship Missiles.