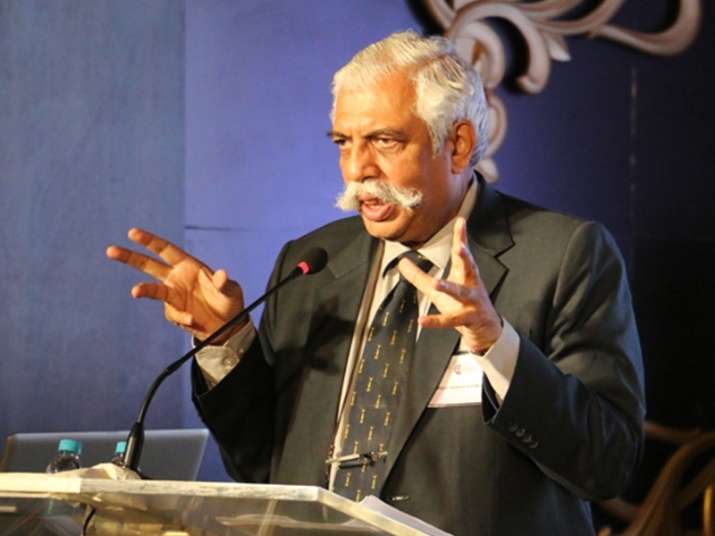 A day after the External Affairs Ministry said that New Delhi has no knowledge of where Kulbhushan Jadhav has been kept in Pakistan, Major General (retd) G D Bakshi today urged the government to file a habeas corpus in Pakistan courts to find out if former naval officer is still alive.
Expressing apprehension that Jadhav might have already been killed by Pakistan through 'insane torture', Bakshi further said that Islamabad was trying to cover up the 'judicial murder'.
"He was kidnapped, taken to Balochistan and tortured insanely to make him confess to all sorts of things which he did not do," Bakshi told a two-day convention on Nationalism and Patriotism organised by Veterans India.
"We suspect Jadhav was tortured to death and the so-called trial is a move to cover up the judicial murder," he said.
"Therefore our lawyers should file a habeas corpus in Pakistani courts and make them produce Jadhav before a court and before media cameras," Bakshi said.
He said that Pakistan has detained 56 Indian armymen since 1971 and is not behaving like a civilised nation by choosing not to send them back.
"India gave back many Pakistan prisoners to show how civilised we are. But when Pakistan is not doing so, we need to put pressure which will change its behaviour," he said.
"I am happy to see the Parliament came together for Jadhav after ages," he said.
Former Indian naval staff Jadhav was sentenced to death by a military court in Pakistan on the charges of spying. 
The Indian government reacted strongly to the development saying if the sentence were to be carried out it would be considered as "pre-meditated murder".