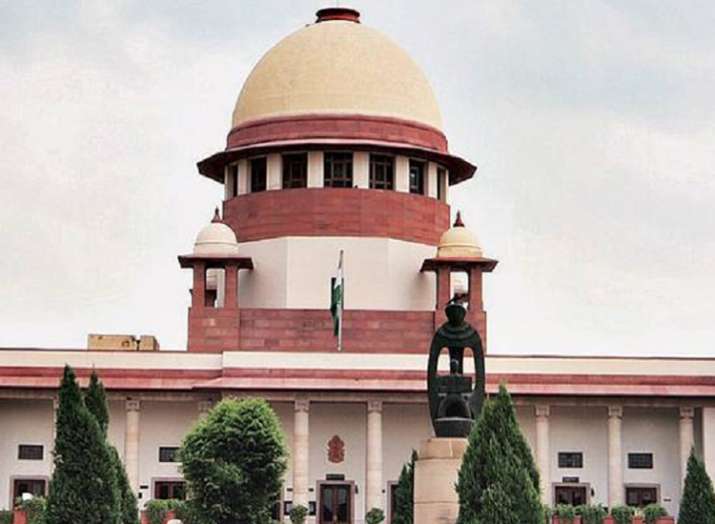 The Centre on Monday filed a review petition in the Supreme Court, challenging its order banning automatic arrest and registration of cases for alleged harassment of SCs and STs.  
The petition was filed amid the nationwide bandh called by several organisations, with the support of some political parties, in protest against the top court's order.
Amid protests and din in the Lower House, Congress leader Mallikarjun Kharge said the SC/ST Act was an important issue which the opposition wanted to discuss in the debate on the no confidence motion. 
Parliamentary Affairs Minister Ananth Kumar informed the House that a review petition has been filed by the government. 
"I want to assure that the Modi government is 100 per cent on the side of the Scheduled Castes..." Kumar said amid a ruckus. 
"We have already filed a review petition," he added.
Yesterday, Union Social Justice Minister Thawar Chand Gehlot had on Friday appealed to organisations and individuals opposing the Supreme Court's verdict on the SC/ST Act to withdraw their protests in the wake of the government's decision to file a review petition challenging the order.
The top court had recently banned automatic arrests and registration of criminal cases under the Scheduled Castes and the Scheduled Tribes Prevention of Atrocities Act, 1989. 
The law protects the marginalised communities against discrimination and atrocities. 
A delegation of NDA's SC and ST MPs, led by LJP chief Ram Vilas Paswan and Gehlot, had met Prime Minister Narendra Modi on Wednesday to discuss the apex court judgement diluting provisions of the SC/ST atrocities act. 
The National Commission for Scheduled Tribes (NCST) and the National Commission for Scheduled Castes (NCSC) have also conveyed their views and demanded a review of the verdict, saying the original Act, as it existed before the SC verdict, should be restored. 
The Scheduled Castes (SCs) and the Scheduled Tribes (STs) Prevention of Atrocities (PoA) Act, 1989 was amended recently to include new offences and to ensure speedy justice to victims. The amended law had come into effect from January 26, 2016.