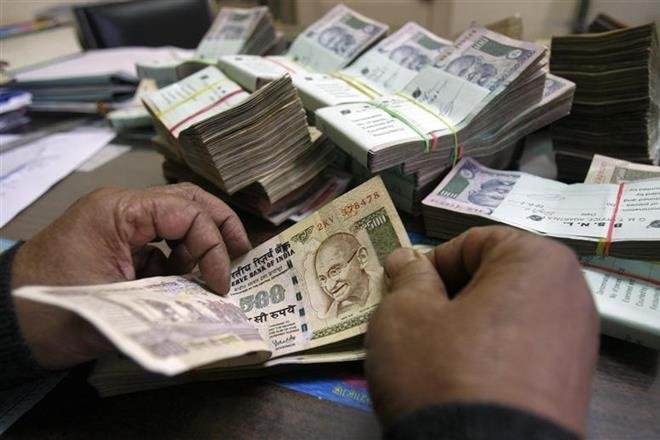 Following reports of alleged profiteering and subsequent tax evasion by traders by converting withdrawn currency notes in an illegal manner, the Income-Tax department has on Thursday conducted multiple raids across the country.
Interestingly, the operations (surveys) were launched from the evening as the taxman wanted some hard cash to get accumulated at the payment counters to make the action effective.
Officials said the operations are being carried out at least at four locations in the national capital including popular market places like Karol Bagh, Dariba Kalan and Chandni Chowk, three locations in Mumbai and few others in Chandigarh and Ludhiana.
Till the last reports came in, similar survey operations by I-T authorities are also understood to have been launched in two south Indian cities.
Sources said the department had received "actionable inputs" that some traders, jewellers, currency exchanges and hawala dealers were allegedly exploiting the recent currency demonetisation of Rs 500 and Rs 1,000 notes and were changing currencies at "discounted" prices, thereby profiteering illegally.
They said the operations were planned after CBDT Chairman Sushil Chandra yesterday asked all the investigation units in the country to keep a check on suspicious movement of huge cash and other illegal transactions leading to tax evasion.
Officials added that almost over 100 tax sleuths along with police officials have been roped in for the survey operations.
At few places, they said, some preliminary documents have been seized.
Apart from the raids, the Income Tax department will also scrutinise the annual information reporting (AIR) of entities and individuals who make high-value deposits to banks while exchanging old currency notes, The Indian Express reported..
The government demonetised Rs 500 and Rs 1,000 notes from November 8 midnight. New notes of Rs 500 and Rs 2,000 denomination are being issued starting Thursday in banks and post offices. 
Lakhs of anxious people made a beeline to banks and post offices on Thursday to exchange their old Rs 500 and Rs 1,000 notes. Most private and public sector bank branches were seen jampacked with customers.
All banks have been directed to work for 12 hours on Thursday, Friday, Saturday and Sunday to clear the rush of desperate customers for exchange transactions and, if required, remain open even next Sunday (November 20).
(With PTI inputs)