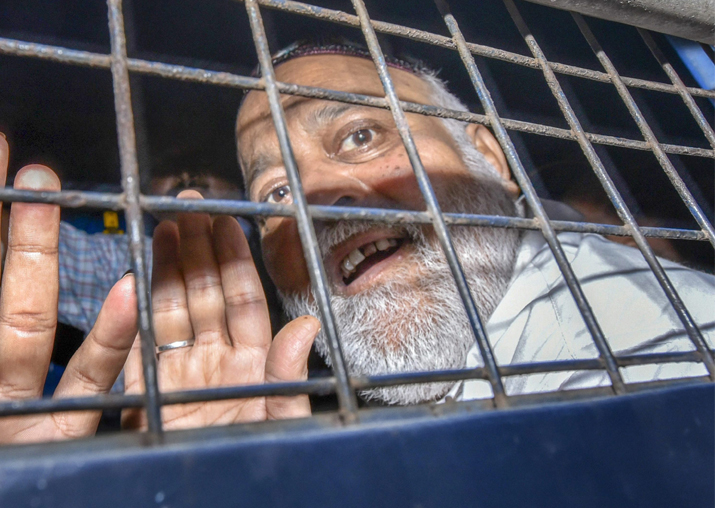 A day after the arrest of Farooq Takla, an aide of fugitive underworld don Dawood Ibrahim, the Ministry of External Affairs (MEA) said today that it was ascertaining details from its mission in Dubai on how he got his passport and renewed it.
Takla was arrested by the CBI yesterday after being deported from the UAE.
MEA spokesperson Raveesh Kumar said, "We are ascertaining details from our mission in Dubai. It is very clear that he is a fugitive who was wanted by the government of India. We had shared this information with the government of UAE and we were pursuing this matter with UAE government. UAE authorities have deported him."
Asked about reports that Takla got the passport due to intervention of some union minister, Kumar said he would not like to speculate. There is a certain process for issuance of a passport and its renewal, he said, adding that the ministry will get details on when Takla applied and when was his passport renewed.
Mohammed Farooq, better known as Farooq Takla, arrived here from Dubai and was arrested by the CBI when he was at an immigration counter at the Indira Gandhi International Airport. His role in the D-company was not clear, but some security officials said that he used to look after the Dubai operations of the underworld don.
On controversies surrounding the death of Bollywood icon Sridevi in the UAE, Kumar said, "As far as I know, the paperwork from UAE government were handed over to us and on the basis of that the mortal remains were brought to India. Had there been something suspicious, it would have come out in the report."