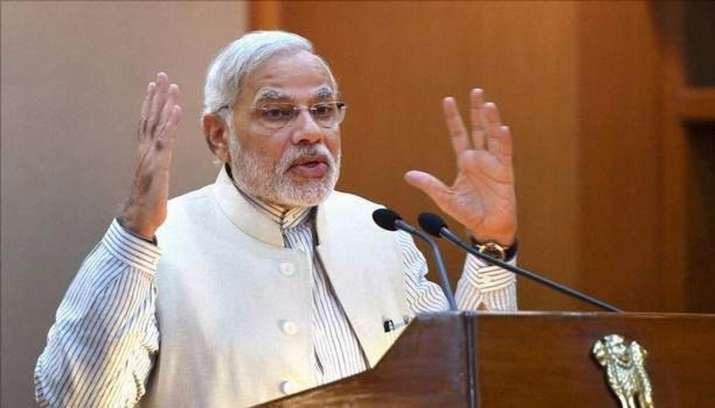 The youth of today should become job creators and think out of the box, for which the government is willing to hand-hold them for setting up start ups, Prime Minister Narendra Modi said today. 
He also said that while patience was a virtue, it should not stop the youth from coming up with innovative ideas for the benefit of the country and society. 
Addressing the students of the Gautam Buddha University in Greater Noida on the occasion of the inaugural programme of the 22nd National Youth Festival, Modi, via video-conferencing, said one had to make the beginning alone and if the person was committed to the path chosen, others would join him. 
"Do not worry. Move ahead, take the first step. The government is with you," he said, referring to those youth planning to set up start-ups. 
The prime minister assured them that they would not have to worry abut bank guarantees, loans and a heavy paper work as they would get all the help from the government. 
"We will hand-hold you. Then, you are yourself capable of moving ahead," he told the gathering where Uttar Pradesh Chief Minister Yogi Adityanath was also present. 
Referring to the Centre's Mudra scheme, Skill India and Startup India funds, Modi said there were enough platforms to help young entrepreneurs think out of the box and begin something new. He also urged the people to make sports an integral part of their lives.