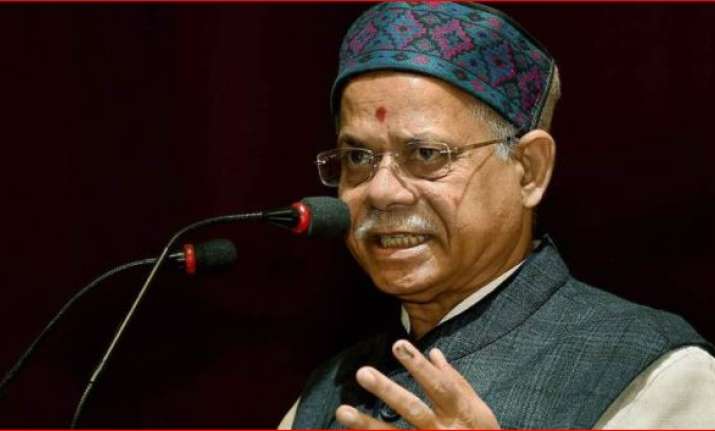 Union Minister of State for Finance Shiv Pratap Shukla on Saturday said the government is "thoroughly investigating" the $1.8 billion bank fraud allegedly involving absconding billionaire jeweller Nirav Modi and will take steps for his extradition from abroad.
"We are thoroughly investigating the PNB (Punjab National Bank) fraud case. We will not spare anyone involved in it," Shukla said on the sidelines of an Assocham Banking Summit.
"Looking at the gravity of the act committed by Nirav Modi, the government of India will surely work towards his extradition and punish the accused for fraud," he added.
The PNB on February 14 informed the stock exchanges about a massive $1.8 billion fraud detected at one of its Mumbai branches, for which authorities blamed Nirav Modi along with his wife Ami, brother Nishal, and maternal uncle and business partner Mehul Choksi.
The Minister refused to comment on the impact of the multi-crore fraud on government's decision to merge public sector banks, adding the decision cannot be taken "without considering each and every aspect of the issue".
Shukla said talks were being held within the Finance Ministry on these banking sector- related issues.
"All our Secretaries are having discussions with the Prime Minister's Office and the Finance Ministry will implement all the decisions taken by the PMO," he said.
In his address at the Summit, Shukla said banks must fulfil their duty towards uplifting the standard of living of the common man.
The Minister also said that Union Budget proposals related to agriculture, micro, small and medium enterprises and healthcare will have long-term positive impact on the economy.