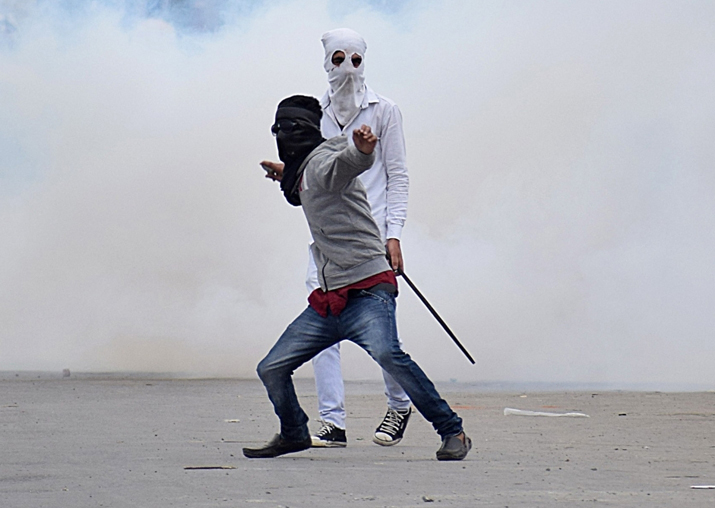 Jammu and Kashmir Police on Sunday said that it was reviewing cases of nearly 5,500 people against whom cases of stone pelting have been registered in last two years. 
Director General of Police SP Vaida said that stone pelting cases registered in 2016 and 2017 are under review and that the government was mulling to give amnesty to first-time offenders.
The J&K government has already announced amnesty for 634 first-time offenders involved in alleged stone-pelting cases in 2008-09 and for 4,327 youths involved in cases from 2010-2014.
Last month, a committee set up by the Jammu and Kashmir government had recommended the withdrawal of 850 cases registered against 4,961 persons accused of involvement in stone pelting incidents in the state.
Vaida further informed that the trend of local youths joining militancy was on decline in the border state.
He noted that 'things are much better than 2016'. "Very soon people of J&K will get rid of terrorism and violence. We must give chance to those who are ready to come back. They are our own children. I am very hopeful that peace is returning."
The 'Operation All Out', he said, was a holistic approach to wipe out militancy. The operation was started in 2017 which included counselling the misguided youth and their rehabilitation.
According to him, 75 youths were brought back from the clutches of terrorism and seven militants shunned arms and rejoined the society. Over 110 locals joined militant ranks in 2017. 
In 2017, Vaid said that 206 militants, including 85 locals, were killed.