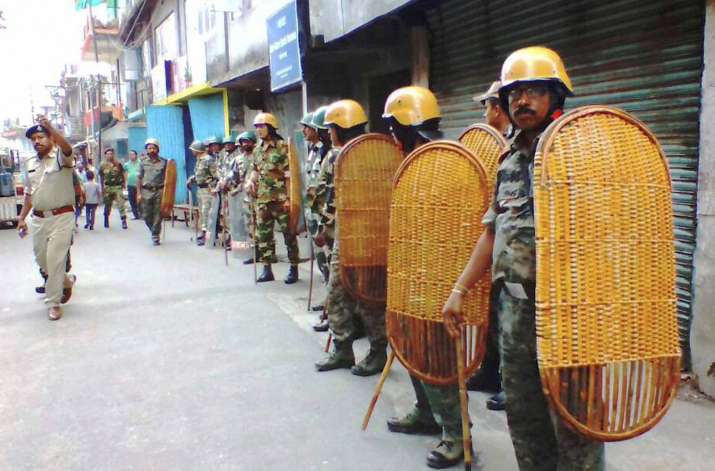 Fresh violence erupted in Darjeeling Hills today as Gorkha Janmukti Morcha (GJM) activists torched Trinamool Congress office in Kalimpong district during a protest march. The GJM activists also clashed with policemen, leaving many of them injured. 
The indefinite strike that was called by the GJM last month entered its 21st day today. Hundreds of GJM activists took to streets in different parts of Darjeeling hills. Security forces continued patrolling the hill area which remained tense. They were also keeping vigil over the entry and exit points of the town. 
GJM chief Bimal Gurung has vowed that the shutdown will go on until his demands are met.

 

"This is our final battle, we'll either achieve Gorkhaland or die fighting for it. We will fight till justice is delivered," Gurung said in a press conference yesterday. 
"The Gorkhaland Movement Coordination Committee will meet and decide the next course of action, but as far as GJM is concerned we will not call off the shutdown. It was GJM which had called the indefinite shutdown on June 15," Gurung said. 
The GJM supremo accused the West Bengal government of the gross violation of human rights in the hills to suppress the movement.
When asked whether the GJM is ready for talks, Gurung said, "We have a single point agenda of Gorkhaland and we will only hold talks if the agenda is separate state. This is our final battle and we will not move an inch from our demand." 
Internet services remained suspended for the 18th day as the Darjeeling district administration extended the ban on it for eight more days on Monday. Except pharmacies all other shops, restaurants, hotels, schools and colleges remain closed.