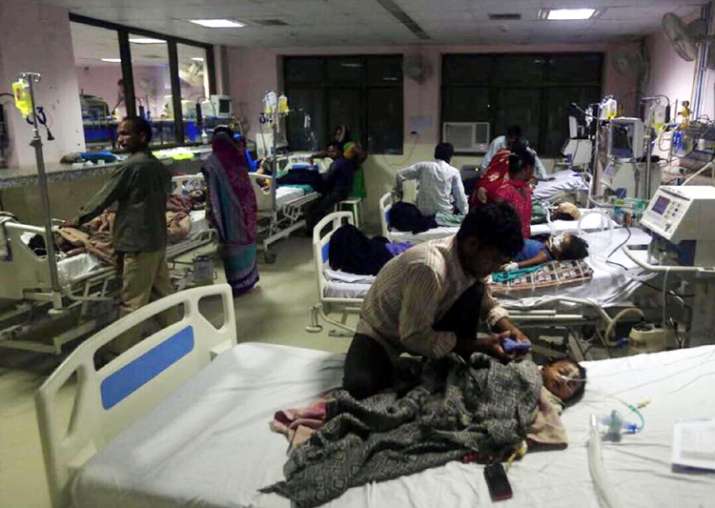 As many as 42 children have died in last 48 hours at Gorakhpur's Baba Raghav Das (BRD) Medical College and Hospital. According to an official, out of these, seven have died due to encephalitis and rest due to various reasons including infections and pneumonia.
"42 children died in 48 hours of which 7 due to encephalitis, rest due to other reasons," PK Singh, principal, BRD Medical College and Hospital, said.
The development comes close on the heels of a similar horror earlier this month when more than 60 children, including infants died at the hospital within a span of a week. 
The deaths reportedly happened due to disruption in oxygen supply by the vendor who was not paid for several months. The charge was been denied by the state government.
Clarifying that there was no shortage of staff, medicine or oxygen at the hospital, Singh said that in all, 344 on-bed patients were admitted in the ward and that of the deaths, 10 had taken place in the neonatal intensive care unit and 15 in the paediatric intensive care unit.
Many other children are still under treatment in the hospital.
The state government has since suspended the then principal Rajeev Mishra and FIRs have been lodged against seven people including Kafeel Khan, the nodal officer of the AES ward. Mishra was arrested earlier on Tuesday.