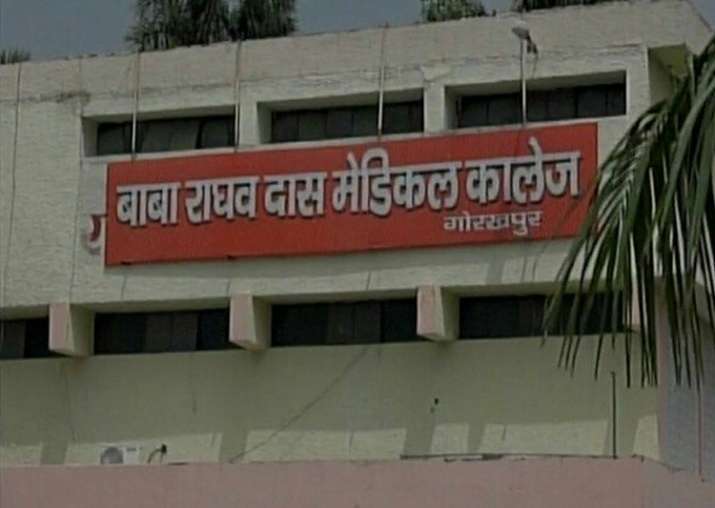 The Special Task Force of Uttar Pradesh Police today arrested state-run Baba Raghav Das (BRD) Medical College Hospital's former principal Rajiv Mishra and his wife Purnima in connection with the August 10 tragedy that claimed lives of more than 60 infants.
According to news agency ANI, the two were arrested from Kanpur and the STF officials were taking them to Gorakhpur where the college is based. Mishra and his wife were picked up from a prominent lawyer's house where they had apparently gone to seek legal counselling following FIRs against them for alleged callousness leading to the deaths at the hospital.
"Ex-principal of Gorakhpur's BRD medical college Rajiv Mishra and his wife picked up by UP police for questioning in connection with children's deaths," an STF official said.
#GorakhpurTragedy : BRD Hospital principal Rajiv Mishra and wife Purnima arrested from Kanpur, STF taking them to #Gorakhpur

— ANI UP (@ANINewsUP) August 29, 2017
The Uttar Pradesh government had on August 12 suspended Mishra for 'negligent behaviour'. Mishra was accused of sitting over payments to the vendor supplying oxygen gas to the hospital, the disruption of which allegedly led to the deaths of many children.
The Indian Medical Association (IMA) had in its fact-finding report said that oxygen supply was interrupted for a short while on the night of August 10 at the hospital leading to deaths of over 70 children. 
In its report, the IMA had said that the liquid oxygen supplier of the hospital had not been paid his dues since the last five months and cleanliness of the hospital was also unsatisfactory.
It also found that no alert was issued by the hospital administration regarding shortage of oxygen, adding that the treating doctors should have been alerted seven days before that a fresh oxygen supply would not be received.
Over 70 children were rerported dead at the hospital between August 7 and August 18 when the IMA filed its report. The deaths were due to alleged due to shortage in oxygen supply. 
However, the reports were denied by Chief Minister Yogi Adityanath, who said Encephalitis was the main cause along with other issues related to lack of cleanliness.