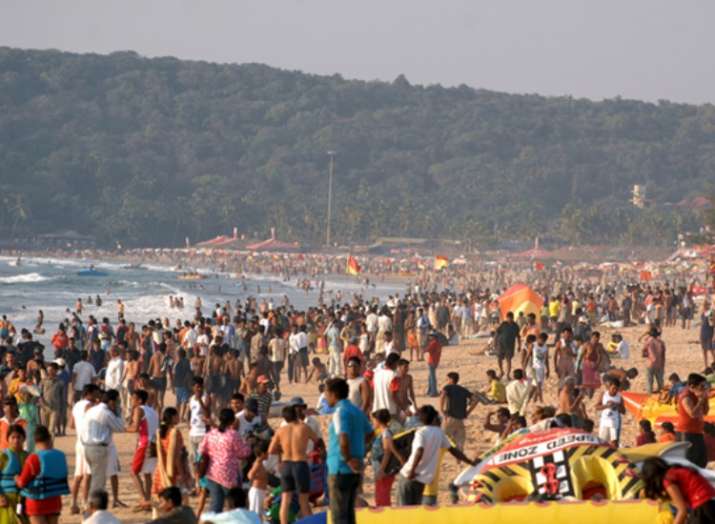 Goa is known for its colourful beach parties and its 'free' alcohol consumption culture. However, all that is soon going to change as Chief Minister Manohar Parrikar has announced that the state government is preparing to bring in a law under which public consumption of alocohol will invite a hefty fine.
Speaking at a function in capital Panaji, Parrikar said the government is preparing to implement the law from August 15.
 
"Mind you, there will be a heavy fine if you are found drinking (in public) from the month of August. We're issuing a notification very soon. I intend to do it before August, so that we can implement it from August 15," news agency ANI quoted Parrikar, as saying. 
CM Parrikar also warned that littering the state with beer bottles would also attract a steeper fine.
"Same way littering will also have a heavy fine of Rs 2,500. I have caught two-three college students going there with beer bottles. This is not done," Parrikar said and added that bottles thrown on the rocks along the riverfront were putting other people at risk.
Earlier this year, the Chief Minister sparked controversy after he, during an interaction with students, had chided girls for drinking beer.
"I have begun to fear now, because even girls have started drinking beer. The tolerance limit is being crossed. I am not talking about everyone. I am not talking about those sitting here," Parrikar was quoted by the media, as saying.
The Goa CM, however, later said that he was misquoted by a section of the media. "It was twisted in such a way that finally the interviewer (the person who had taken the public interview of Mr Parrikar at the event) had to intervene and tweet that I was referring to school and college students," he said, adding that he had "not asked anyone not to drink".
(With inputs from agencies)