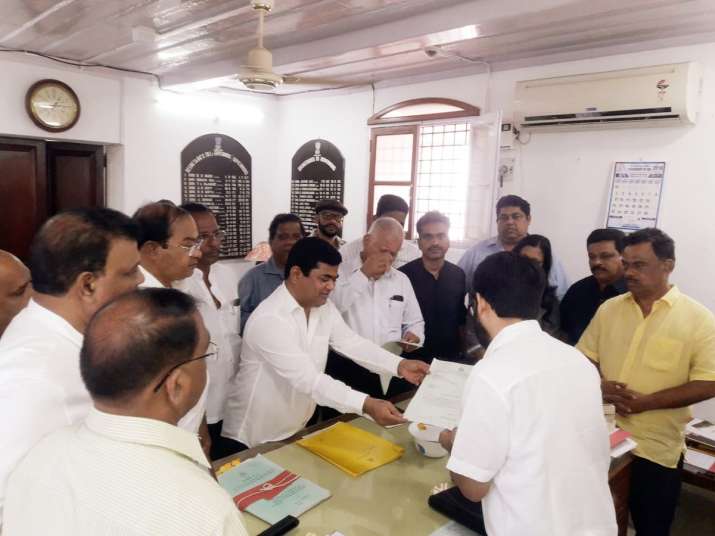 Goa Congress, along with its 14 MLAs, has submmitted a letter before the Raj Bhavan staking claims to form government in the state as the current chief minister and BJP leader Manohar Parrikar continues to be out of office due to health ailments. 
Speaking to reporters, state party chief Chandrakant Kavlekar said that the party has submitted two memrandums and requested that a situation to undergo an election in 18 months should not arise. "People elected us for 5 years. If present govt is not capable to function, we should be given the chance, we will do it", he said.
"We are single largest party and should have been given the chance earlier. See how government is functioning today. This government is good for nothing. We have numbers so we are staking claim," Kavlekar. 
The 14 of the 16 Congress MLAs have backed the letter submitted to the Raj Bhawan today, staking claim at the power in 40-seat assembly. The MLAs could not, however, meet the Governor Mridul Sinha as she was not in her office. 
Kavelkar said the Congress MLAs will meet Governor Sinha tomorrow and ask her not to dissolve the assembly as they have the numbers to form the government.
Goa Assembly has 40 seats. In the assembly polls held last year, Congress had emerged as the single largest party by winning 16 seats, five seats short of majority. BJP (14) stole the thunder by staking claim to power by forging post-poll alliances with MGP (3), GFP (3) and Independents (3) to secure clear majority. One NCP MLA remains untethered. 
Reports say that Congress is now in talks with Vijai Sardesai-led GFP, currently a BJP ally, to break away and join its camp to form the new government.