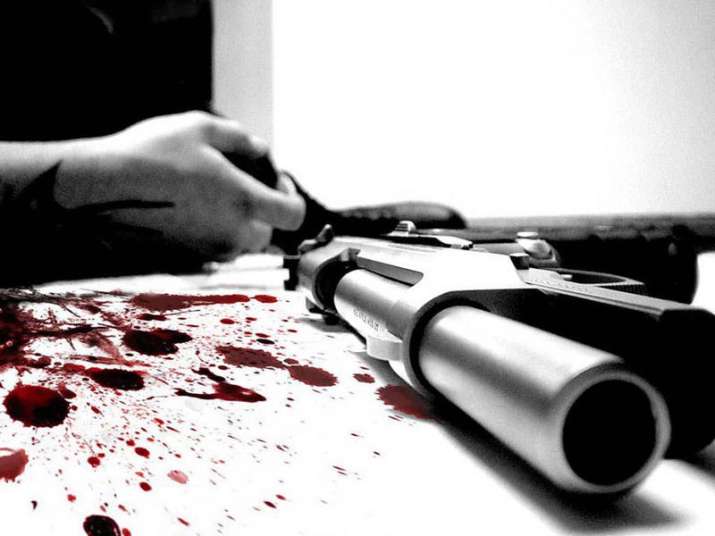 In a shocking incident, a class XI student of Dehradun Public School in Ghaziabad's Govindpuram area was shot at on Wednesday by his classmate for allegedly beating his younger brother. 
The boy suffered a bullet injury on his back and was rushed to hospital, where his condition was said to be stable. 
Times of India quoted the school principal as saying that the shooting took place during lunch break when the victim was with a friend. 
"Three students of the same class approached the victim who was having lunch with his friend and started assaulting him with their fists and belts," a school staffer said. 
"Soon after that, one of the boys took out a gun and fired a shot in which he was hit on his back when the bullet ricocheted after hitting the wall. Hearing the gunshot, some of the school's teachers rushed to the spot and nabbed the boy who had opened fire while the other two ran away," he added. 
Hitesh's father, in his police complaint, has named three students of the school. He said that while the prime accused has been arrested, the other to accused are on the run.
"The accused are minor but we have filed an FIR against the main accused and booked him under sections 307/34 of IPC and, in the meantime, we are trying to find out as to where the accused managed to get a gun from," said Hemant Rai, SHO, Govindpuram police station. 
When asked of the possible reason behind the shooting, Rai said that during initial interrogation, the accused confessed that "he shot him because the other day the victim had beaten up his younger brother who is a student of class IX in the same school".