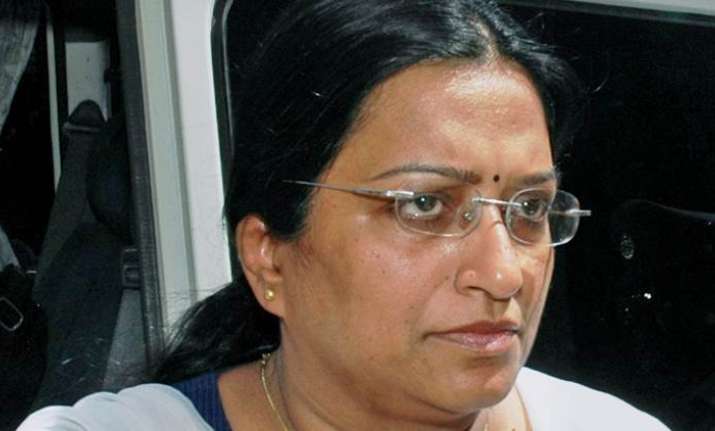 The Gujarat government on Tuesday appointed Geetha Johri as the first woman Director General of Police (DGP) of the state.
Geetha Johri also has the distinction of being the first woman IPS officer of the state. 
Her appointment as the state DGP came a day after PP Pandey stepped down from the post after his appointment was challenged in the Supreme Court for his alleged involvement in the 2004 Ishrat Jahan "encounter" death.
Geetha Johri, a 1982 batch officer, will hold the DGP post in addition to being the Managing Director of the Gujarat State Police Housing Corp. 
Johri retires at the end of this year around the time of assembly elections.
Pandey, an accused in the "encounter" in which four persons were killed, was made the "in-charge" DGP after his release on bail last year. 
He was due to retire on January 31 this year but was given an extension for three months till the end of April.
His appointment to the top post was challenged by senior retired police officer Julio Ribeiro in the Gujarat High Court contending that an officer charged with murder cannot head the police force.
Pandey has been charged along with others with conspiracy, illegal confinement and murder by the Central Bureau of Investigation (CBI).
The High Court had dismissed the petition after the state government argued that Pandey was made only the "in-charge" and it was not a regular posting. Besides, he was the senior most officer.
However, this was challenged in the Supreme Court, which had indicated that it might order removing him. Pre-empting this, the Gujarat government stated that Pandey had resigned on his own.
Johri, 60, also had her share of controversy in the 2005 Sohrabudin Sheikh encounter killing which she investigated before the case was handed over to the CBI. 

(With IANS inputs)
She was accused of botching up the investigation, but charges against her were later dropped by a court.
In both the cases, it was claimed that those killed were terrorists out to assassinate then Gujarat Chief Minister Narendra Modi.
(With IANS inputs)