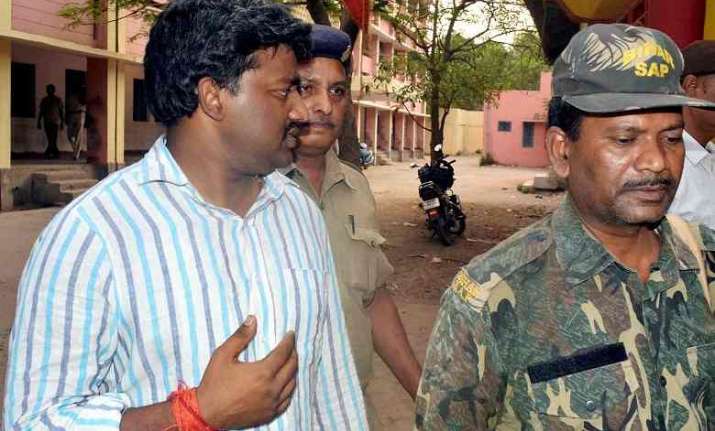 The Supreme Court on Monday agreed to hear a plea by the Bihar government challenging a Patna High Court order granting bail to Rakesh Ranjan alias Rocky Yadav, son of a suspended JD(U) MLC, who allegedly shot dead a class XII student in a road rage incident in May this year. 
"We will hear it on Friday. List it for hearing," a bench of Chief Justice T S Thakur and Justices D Y Chandrachud and L Nageswara Rao, said when the counsel for Bihar sought an urgent hearing on the appeal.  
Rocky, son of suspended JD(U) MLC Manorama Devi and an alleged history sheeter Bindi Yadav, is accused of shooting and killing Aditya Sachdeva, a Class XII student who was driving his Maruti car, for overtaking his SUV on May 7 this year near Gaya.  
Police arrested Rocky from his father's mixer plant in Gaya on May 10. Rocky's parents, accused of sheltering him while he was on the run after the murder, were recently enlarged on bail. 
The Patna High Court had on October 19 had granted bail to Rocky Yadav.  
A day after Rocky came out of jail, Principal Additional Advocate General Lalit Kishore had said the state government would file an appeal in the Supreme Court challenging the bail granted to the accused by the High Court.  
Police had filed a charge sheet in a Gaya court against Rocky and another accused in connection with the murder. They had also filed charge sheet against Rocky's cousin Teni Yadav, his father Bindi Yadav and his MLC mother's bodyguard, Rajesh Kumar, in the murder case.  
The state government had put the case on speedy trial and investigation was completed in three weeks and charge sheet filed within a month of the incident.  
Rocky was facing two cases - one of murder of Aditya Sachdeva and another under Excise Act for recovery of liquor bottles from the house of his mother. He was arrested from his father's mixer plant in Gaya on May 10. 
His name was included along with his father Bindi Yadav in the case of recovery of liquor bottles which were found when police raided his mother's house looking for Rocky.

(With PTI inputs)