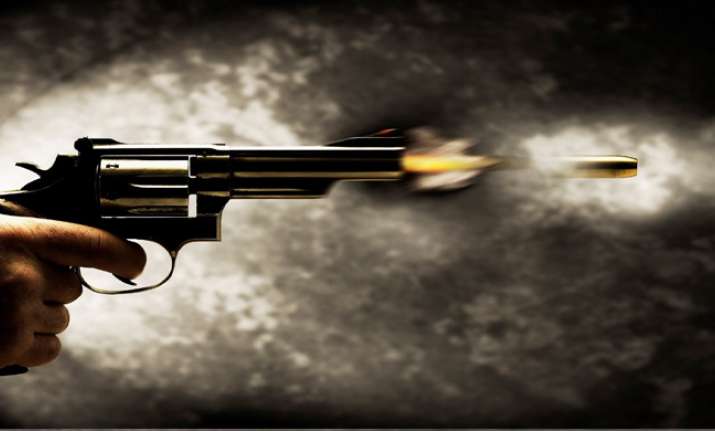 A gangster was shot dead by four members of a rival gang near Rohini court on Monday. 40 bullets were fired upon the victim within a minute, eyewitnesses claimed. 
The victim was having "chole bhature" at a roadside eatery when the assailants came in a car and attacked him in broad daylight, pumping 40 bullets in his head, chest and abdomen. 
The victim had attempted to flee when he suspected that he was being followed but the gangsters and his associates began firing indiscriminately and continued till they were sure that he had been killed.
WATCH FULL VIDEO HERE: 
The victim has been identified as gangster Ravi Bhardwaj (30), who according to police, has a criminal record and was allegedly involved in cases, including murder and attempt to murder in Alipur and other areas. The attackers are said to be members of Gogi gang. 
A police investigation is underway.