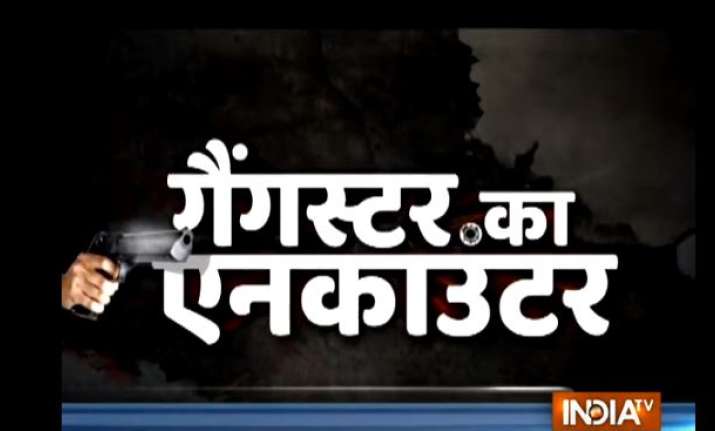 When Yogi Adityanath came to power in Uttar Pradesh last year, he had much mission. Cracking down criminals was definitely one among them. According to official data released by Uttar Pradesh police, there were 1144 encounters from March 20, 2017, to January 31, 2018, in the state, in which 34 criminals were killed and 2744 were arrested.
Tables have turned since Yogi Adityanath has assumed the charge of Uttar Pradesh chief minister. Adityanath government has given police a 'free hand' to deal with the criminals. The UP chief minister had said that police will have full freedom to deal with rising crime rates in the state and asked criminals to either surrender or leave the state.
For many years, mafia, drug dealers and crimes dominated the police files in the state. But in less than a year, the police showed no mercy in eliminating these hooligans and liberate Uttar Pradesh from the dark world of crimes.
IndiaTv brings the real truth of these encounters in the show 'Gangster ka encounter'.
1. Shravan Chaudhary
Wanted in several cases of looting luxury cars, gangster Shravan Chaudhary used to supply those vehicles everywhere from Delhi-NCR to abroad. His nexus stretched from Noida, Delhi, Ghaziabad to Haryana, Chhattisgarh, Maharashtra, Jharkhand, Uttarkhand, Andhra Pradesh and all the way to Nepal. An intelligence report also claimed that his dreaded gang had links to naxals as well, who directed them to execute such acts, and in turn used to supply Chaudhary and his accomplices with AK47 pistols. Noida police officials admitted that he never left any traces or clues, infact he made the cases tough to work out, they said. But his dead end approached him in March this year when Uttar Pradesh Police upped the ante and killed him in an encounter. 
2. Mukeem Kala
Mukeem Kala, the man believed to be the reason for the Kairana exodus, shot to infamy in West UP, and in neighbouring states of Haryana and Uttarakhand, for running an extortion racket. It was said that Kairana villagers were forced to leave district after constant threat hovered of being targeted by Kala's gang. What is shocking is that one of the most dreaded gangster Mukeem continued reign of terror even as he was lodged in jail and operated from his cell to execute the extortion racket. 
3. Sushil Mooch
Wanted in multiple cases of murders and other crimes, Sushil Mooch is still running away from the law to prevent his arrest. Even though Mooch's shooter was killed in an encounter by Uttar Pradesh police, he is yet to be caught hold of. The state police is rigorously making attempts to nab the gangster. 
4. Nitin Thakur
Accused in murder, robbery, Arms Act and Gangster Act cases, gangster Nitin Thakur was shot dead by Muzaffarnagar Police. He was carrying a reward of Rs 50,000 on his head. He was knocked down by police in August last year, when Thakur and his associates were attempting to kill a farmer.