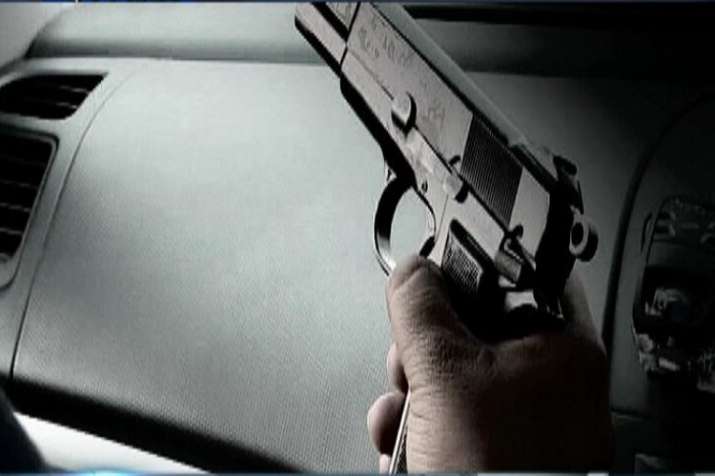 When Yogi Adityanath came to power in Uttar Pradesh last year, he had much mission. Cracking down criminals was definitely one among them. According to official data released by Uttar Pradesh police, there were 1144 encounters from March 20, 2017, to January 31, 2018, in the state, in which 34 criminals were killed and 2744 were arrested.
Tables have turned since Yogi Adityanath has assumed the charge of Uttar Pradesh chief minister. Adityanath government has given police a 'free hand' to deal with the criminals. The UP chief minister had said that police will have full freedom to deal with rising crime rates in the state and asked criminals to either surrender or leave the state.
For many years, mafia, drug dealers and crimes dominated the police files in the state. But in less than a year, the police showed no mercy in eliminating these hooligans and liberate Uttar Pradesh from the dark world of crimes.
IndiaTv brings the real truth of these encounters in the show 'Gangster ka encounter'.
1. Balraj Bhati
Notorious gangster Balraj Bhati, 43, a former hitman of the dreaded Sunder Bhati gang, was gunned down in an encounter by special task force teams from Haryana and Uttar Pradesh after a 30-minute chase through sectors 37 and 41 in Noida on April 24, 2018.
The gangster, a former constable in the Delhi Police, carried a reward of Rs 2.5 lakh on his head — one lakh each from the Delhi and Haryana police forces and Rs 50,000 from the Uttar Pradesh police. He was wanted in multiple cases of murder, attempt to murder, extortion, etc., in the three states.
WATCH FULL VIDEO:
2. Furkhan Ansari
Furkhan Ansari carried a reward of Rs 50,000 on his head. Furkhan Furkhan, along with his two accomplices were intercepted by police in Muzzafarnagar in April last year. On seeing the police, the criminals who were on the run fired bullets. In retaliatory firing, Furkhan what shot down by the police. Furkhan is wanted in Delhi, Haryana, Punjab and Uttar Pradesh in over two dozen cases of extortion and murder.
WATCH FULL VIDEO:
3. HASEEN MOTA
Haseen Mota, one of the most dreaded gangsters in the state was shot dead in a police encounter in December last year in Meerut.
WATCH FULL VIDEO:
4. SABIR JANDHERI
Sabir Jandheri, one of the most wanted criminals were shot dead by police officers in Western Uttar Pradesh in January earlier this year. Jandheri carried a bounty of Rs 1 lakh on his head.
WATCH FULL VIDEO: