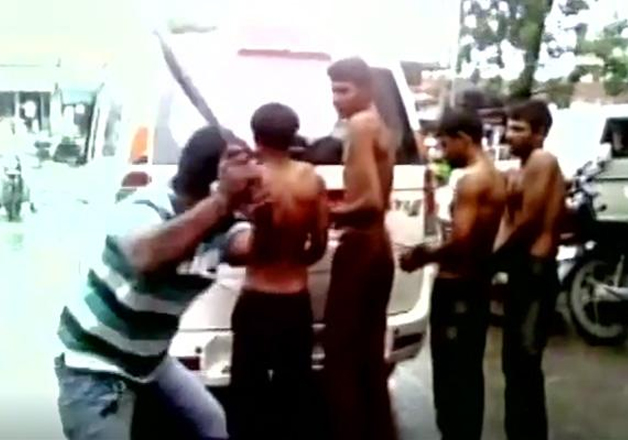 Dalits from Gujarat and other parts of the country are now planning to take their agitation to the national capital.
According to a Times of India report, scheduled caste organisations are planning to hold a mega rally at Delhi's historic Ramlila Maidan ahead of the Winter Session of Parliament.
The motive behind organising this rally is to highlight the Central government's anti-Dalit policies, it said.
Activist Ashok Bharti of National Confederation of Dalit and Adivasi Organisations said that they "want a new social contract as the Pune Pact has become irrelevant".
"So it is time for a fresh contract," Bharti was quoted as saying in the report.
The Poona Pact refers to an agreement between BR Ambedkar and Mahatma Gandhi signed in 1932 at Yerwada Central Jail in Pune. The Pact was specific about political rights of Dalits in the country.
Prakash Ambedkar, a political activist and grandson of BR Ambedkar, alleged that BJP-ruled Gujarat has become the hub of Dalit protests.
 
"By Dalits, we mean not only the caste identity or community, but all those who are downtrodden and marginalised people in the larger sense," Prakash said, adding that he will organise a conference in Delhi on September 12 to highlight the issue.
Last month, a video clip showing four Dalits being flogged by members of a self-styled cow protection group went viral, sparking nationwide outrage amid allegations of increasing atrocities on Dalits since the BJP-led government came to power at the Centre.
Dalit leaders, organising the rally, have planned to mobilise community people from Gujarat, Uttar Pradesh, Delhi, Haryana, Punjab, Madhya Pradesh, Rajasthan, Bihar and Odisha to Delhi between August-December.
Besides, they are also planning state-wise Dalit marches before the mega rally in Delhi, which they say will be attended by 10 lakh people. Marches will be held from Dalit localities to areas with Muslim presence or vice versa.
The mobilisation is expected to take between August 29 and the first week of September.
In Uttar Pradesh, marches will be organised in Ghaziabad, Chandauli, Saharanpur and Lucknow. On August 20, around 5000 bikers will march from Junagadh to Gandhinagar. Similar events will also be organised in Haryana, Bihar and Madhya Pradesh.
Organisers are also looking for support from few political parties to support their demand for an equitable share of national resources and end of violence and discrimination.
On the other hand, in a bid to combat Dalit alienation from the Rashtriya Swayamsevak Sangh (RSS), its chief Mohan Bhagwat is likely to have lunch at Rajendar Singh's house on 24 August during his four-day stay (20-24 August) in Agra. Singh is a Dalit who owns a shoe factory in Agra and is a RSS activist.
In last two years, after Narendra Modi came to power, atrocities against Dalits have gone up. The Centre has, however, claimed that there has steep downfall in crimes against Dalits, but several cases of atrocities against them have come to the fore leading to Dalit uprising.
According to the statistics of national commission of schedule caste, the crime cases against Dalits have gone up from 39,400 in 2013 to 54,400 between 2015, a whopping 38% rise.