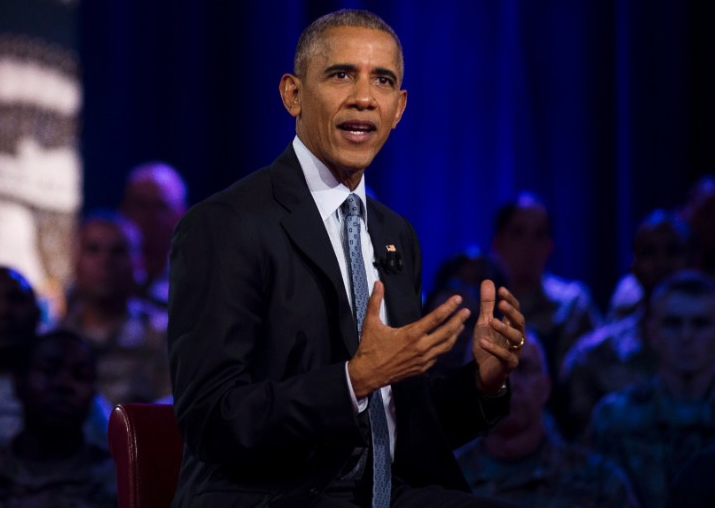 Former US President Barack Obama will be arriving in New Delhi on December 1 to hold a Town Hall session being organised by the Obama Foundation.
In a statement issued on Facebook today, the Obama Foundation said that the non-profit organisation is hosting a Town Hall in New Delhi with President Barack Obama and hundreds of young Indian leaders from across the country. 
It said that the motto is to 'expand the conversation about what it means to be an active citizen and make an impact'.
"I am going to be headed to New Delhi. Will be there on December 1st, where I want to have a change to talk to young people who are doing amazing work all across India. So, what we are going to be doing is organising a town hall with young leaders from various parts of India, who can share with me some of the work that they are trying to do in their communities to make it better and also answer questions about how the Obama Foundation can help," Obama said in a video posted on the Facebook page of Obama Foundation. 
Thanks for joining us for the first #ObamaSummit. This is only the beginning—get involved here: https://t.co/TheoZpAqL8 pic.twitter.com/cPXXIgjR8x

— The Obama Foundation (@ObamaFoundation) November 2, 2017
The foundation also identified India as among the world's 'most culturally, religiously, linguistically, and ethnically diverse nations'.
Bernadette Meehan, Executive Director of International Programs at the foundation, said that Obama believes that countries are strongest when we empower our young people - because ultimately, they're the ones who will shape our future.
The foundation had in past organised similar programmes in Germany, Indonesia and Brazil this year.
The event will be live streamed on Obama.org.