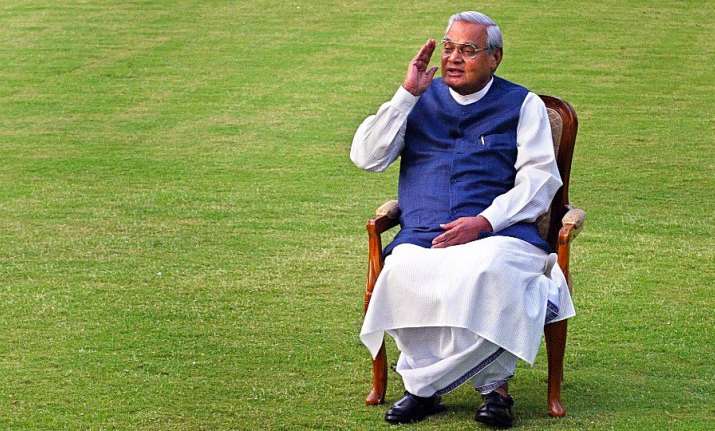 Former Prime Minister Atal Bihari Vajpayee is recovering well, the AIIMS said on Wednesday.
Talking to media persons, AIIMS Director Dr Randeep Guleria said that his urinary infection is under control and all his vital parameters are normal.
"Atal Bihari Vajpayee has shown significant improvement in last 48 hrs. His kidney function is back to normal, heart rate,respiratory rate and BP are also normal, these parameters are being maintained without support," Dr Guleria said, 
"Hopefully he'll make full recovery in next few days, overall his health is good," he added.
He also said that if his condition continues to improve, he can be discharged in next few days.
93-year-old Vajpayee was admitted to the hospital on June 11. 
Vajpayee had come with kidney tract infection, chest congestion and his urine output was on the lower side when he was admitted, Guleria said. 
On Tuesday, AIIMS had said the former prime minister was responding well to treatment. 
When Rajat Sharma grilled Atal Bihari Vajpayee in AAP KI ADALAT: Watch FULL SHOW Here