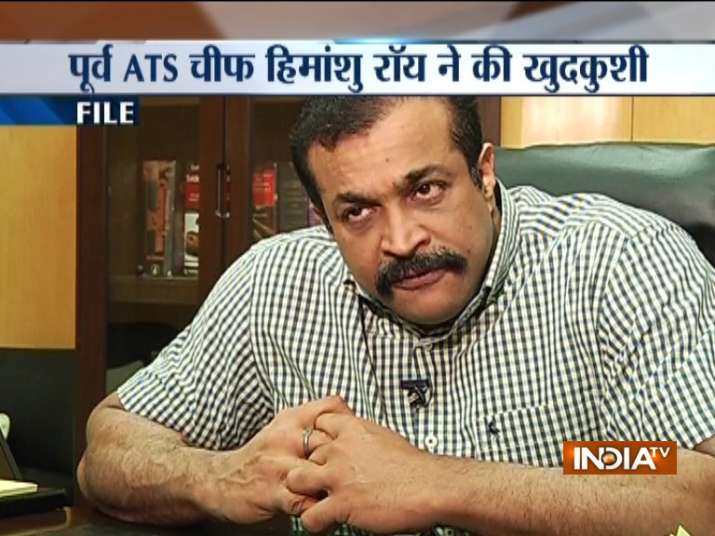 In a shocking incident, Former Maharashtra Anti-Terrorism Squad (ATS) chief Himanshu Roy on Friday allegedly committed suicide by shooting himself at his residence in Mumbai. When Roy shot himself at his residence, his family members were present in the premises who were thrown in utter shock. Roy was immediately rushed to Bombay Hospital, where he was declared dead. Reports suggest that the supercop was battling bone cancer and was on a long medical leave. Here is everything you need to know about Himanshu Roy and the mystery behind his death:
Himanshu Roy death: Know all about the supercop, mystery behind his death
# The 1988 batch-IPS officer had also served as Additional Director General of Police (Establishment)
# Roy, who was joint commissioner of police (Crime) from 2012-2014, is credited with leading the investigation into the IPL betting scandal.
# Himanshu Roy was then transferred to the state ATS. During his tenure as the agency's chief, software engineer Anees Ansari was arrested for allegedly planning to blow up the American school at the Bandra Kurla complex.
# Reports say that the supercop was battling cancer and was on a long medical leave. 
# Himanshu Roy was undergoing treatment for cancer since the disease was detected
# Meanwhile he was given side posting
# Himanshu Roy soon after went into a deep depression, reports say 
# Roy was considered a fitness enthusiast and had been on leave since 2016, undergoing treatment for cancer. 
# The officer had served in elite groups of the Maharashtra Police, including as chief of the Anti-Terrorism Squad (ATS) and in the Crime Branch. 
# Roy is credited with being involved in the solving of a string of prominent cases, including the murders of journalist J Dey, fringe Bollywood actor Laila Khan and law graduate Pallavi Purkhayasta in Mumbai. 
# He was also part of the team which pursued leads related to American-born Lashkar-e-Taiba terrorist David Headley, who was involved in carrying out a recce mission ahead of the 26/11 terror strike. 
Himanshu Roy death: Mystery behind his death
There are questions being raised as to why did Himanshu Roy commit suicide or was it even a suicide in the first place or a conspiracy, murder? According to latest reports, Roy was undergoing cancer treatment and was seriously ill. He was also undergoing a phase of depression. This points that he was not at peace mentally. But many said that a person like Roy could not commit suicide because he was a person with strong will and spirit. The picture will be clear only when the family comes out with their account of what actually happened to him. A police investigation is also underway to ascertain further details. 
Himanshu Roy death mystery | WATCH FULL VIDEO