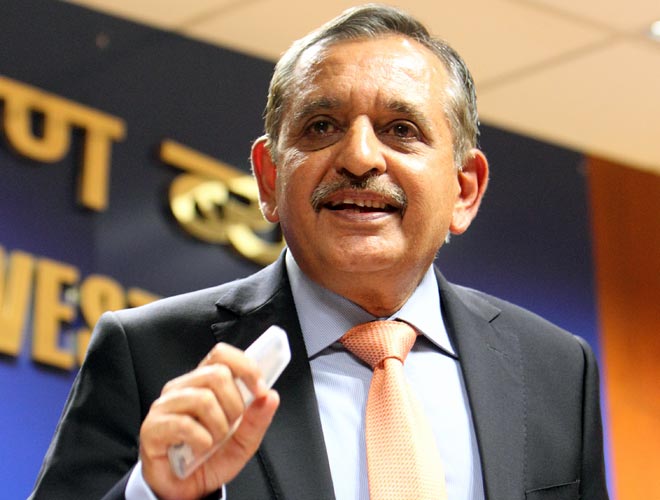 The Central Bureau of Investigation (CBI) on Monday registered a case against meat exporter Moin Qureshi in a graft case. The FIR, lodged by the probe agency on the complaint of the Enforcement Directorate (ED), also names former CBI Director AP Singh, Aditya Sharma and businessman Pradeep Koneru besides Qureshi, CBI sources said.
The CBI today conducted searches in four cities - Delhi, Ghaziabad, Hyderabad and Chennai - in connection with the FIR against Qureshi, including at the premises of Koneru. Notably, Koneru's name also figured in Jagan Reddy's money laundering case.
The role of former CBI Director Singh came under the scanner in 2014 when the Attorney General Mukul Rohatgi informed the Supreme Court of the purported exchange of messages between him and the meat exporter. Rohatgi had told the apex court that Singh's conduct was "wholly unbecoming of the office he held (as CBI Director)".
According to the Attorney General, these messages were "code language conversations on a daily basis on issues including helping the accused in some cases".
"Sir 500 words essay is good or 1000 word essay and size of jacket. Fast pls," read one BBM message by Qureshi in July 2013 to Singh, the former CBI director who then went on to become a member of the Union Public Service Commission (UPSC). "500 words. 40 Jacket 16 collar size," replied Singh, according to The Indian Express.
This was in 2013, the same year that Singh joined the UPSC after he had retired as CBI director.
In another BBM message sent in 2013, Qureshi asked: "From the file you left with me would you require some papers?" Singh replied: "Just some very small papers."
While Qureshi has denied any knowledge of the files mentioned in the messages, Singh denied that these BBM messages were part of a "coded conversation".
Qureshi has been facing probes by the ED as well as Income-Tax (I-T) Department for alleged tax evasion, money-laundering and related offences.
Earlier in November, the ED had sent a reference to the CBI saying that Qureshi was accepting and moving money on behalf of some "public servants" and that the probe agency could investigate this further.