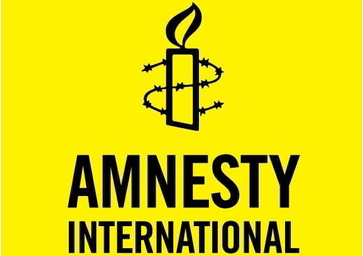 Bengaluru Police on Monday filed a sedition case against Amnesty International's India chapter in connection with alleged raising of anti-India slogans during a debate it organised in the city. 
The debate on Saturday had turned chaotic as some members from Kashmir - most of whom were students - entered into a heated argument with a Kashmiri Pandit leader.
A former journalist, RK Mattoo had said, "The Army is present everywhere in the North-East, Kashmir and other sundry places. I can tell you proudly that the Indian Army is one of the disciplined armies in the world."
The "pro-freedom" Kashmiris vehemently objected, leading to a heated exchange and slogan shouting. The policemen posted at the event eventually managed to pacify the warring groups.
The event 'Broken Families' was organised by Amnesty International India at United Theological College in Bengaluru.
Yesterday, Karnataka Home Minister G Parameshwara had said the intention and background of those involved will be investigated.
ABVP activists, who staged a protest yesterday against the event calling it "anti-national", filed a complaint with the police, submitting a video recording of the event.
Jayaprakash, Organising Secretary of ABVP, said that rapper MC Kash sang anti-national songs at the event and raised anti-national slogans demanding that Kashmir should be given to Pakistan, a report by India Today said. 
He further alleged that several ABVP activists were assaulted during the scuffle that took place during the sloganeering.
Amnesty India said it had organised the event as part of a campaign to seek justice for "victims of human rights violations" in Jammu and Kashmir.
"Amnesty International India as a matter of policy does not take any position in favour of or against demands for self-determination. However, Amnesty International India considers that the right to freedom of expression under international human rights law includes the right to peacefully advocate political solutions, as long as it does not involve incitement to discrimination, hostility or violence," it said. 
"The Supreme Court has ruled that expression can be restricted on grounds of public order only when it involves incitement to imminent violence or disorder. India's archaic sedition law has been used to harass and persecute activists and others for their peaceful exercise of their right to free expression," it added.