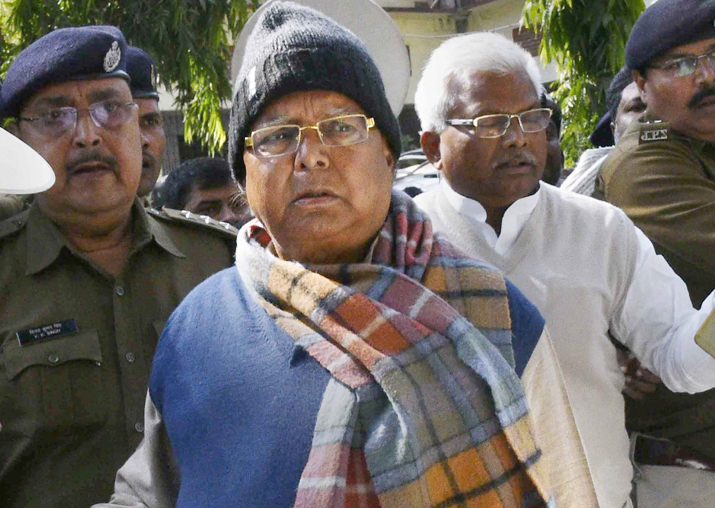 It appears that RJD supremo Lalu Prasad Yadav's men have no fear of the law. CBI court Judge Shivpal Singh, who is set to pronounce the quantum of punishment to Lalu in the second fodder scam case, today claimed that he "got phone calls from Lalu's men".
Singh, however, didn't divulge what was said to him in these phone calls.
"I got many references for you but don't worry, I will follow only law," the CBI court judge told Lalu Prasad Yadav, according to ANI.
The shocking revelations made by the judge assume significance because the sentencing is yet to be pronounced. Today, for the second day a row, the court deferred the sentencing of jailed former Bihar chief minister and 15 others.
Deferring the sentencing, the judge said that he would decide tomorrow whether the sentence would be given over video conference or in the court. 
To this, Prasad said he was for personal appearance and assured that there would be no slogans raised in the courtroom by his supporters. 
#FodderScam Ranchi Special CBI Court judge told Lalu Prasad Yadav that 'I got many references for you but don't worry, I will follow only law.'

— ANI (@ANI) January 4, 2018
On December 23 last year, the court had convicted Lalu and 15 others in a case related to the fraudulent withdrawal of Rs 84.5 lakh from the Deoghar district treasury in Bihar between 1990 and 1994.
Lalu was convicted in the first of five fodder scam cases in 2013. he was then sentenced to 5 years in prison.