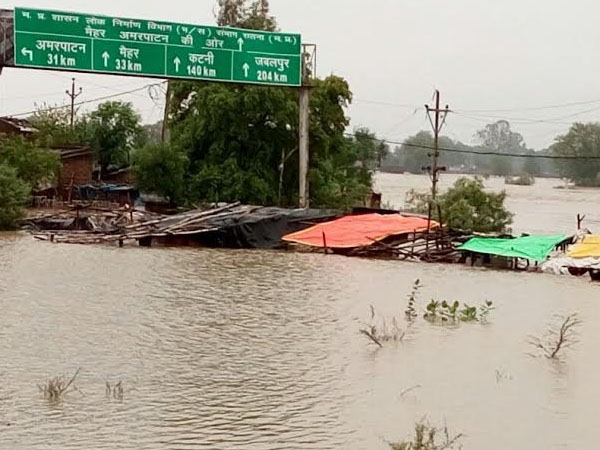 Bhopal: Reeling over the massive destructions caused by heavy floods is the state of Madhya Pradesh. As heavy monsoon rains created havoc in the state, at least thirty-five persons have died, nine are missing and thousands have had to leave their homes, officials said today.
Over 3,00,000 people have been affected by the floods, including about 8,000 who had to leave their inundated homes to take shelter in 27 temporary relief camps provided by the state government, the officials further added.
About 2500 houses have been seriously damaged by the floods, according to official data.
Of the 51 districts of Madhya Pradesh, 23 have been affected by the floods.
Officials said 33 districts received above average rains, 14 average, and four received below average rains from June 1 to July 16.
State capital Bhopal accounts for the largest number of flood-affected people, including five who lost their lives. Panna and Jabalpur districts account for the largest number -- seven each -- of people who died in the floods. 
Among the nine who are missing are five young men who were swept off by the swollen Tamsa river in Rewa district. They were picnicking on the river bank.
The 33 districts that have received above average rains during the monsoon this year so far are Jabalpur, Katni, Chhindwara, Seoni, Mandala, Narsinghpur, Sagar, Damoh, Panna, Tikamgarh, Chhatarpur, Sidhi, Satna, Indore, Alirajpur, Khandwa, Ujjain, Mandsaur, Ratlam, Dewas, Shajapur, Murena, Shivpuri, Guna, Ashoknagar, Bhopal, Sehore, Raisen, Vidisha, Rajgarh, Hoshangabad, Harda, and Betul.
(With IANS inputs)