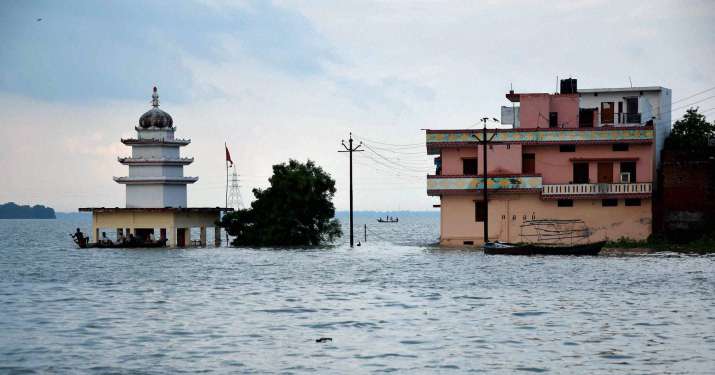 The flood situation in the states of Uttar Pradesh and Bihar today worsened due to release of water from Nepal and adjoining states of Madhya Pradesh and Uttarakhand which led to further rise in water levels of major rivers. 
As per an analysis by the Central Water Commission (CWC), the water level in Ganga has risen above the danger levels at various places in Uttar Pradesh like Fafamau and Chhatnag (both in Allahabad) and in Mirzapur, Varanasi, Ghazipur and Ballia.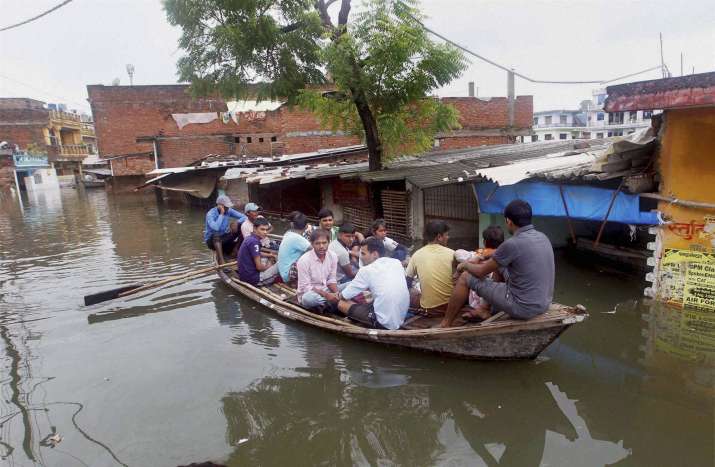 In Ballia, the Ganga's water level has risen to a dangerous level of 60.31 metres - about three metres above the red mark - the CWC said.
Similarly, river Yamuna is flowing above the danger levels at Kalpi, Chillaghat (Banda), Hamirpur and Naini (Allahabad) while Betwa river is flowing above the danger mark at Hamirpur, and Sharda river at Palliakalan (Kheri).
Flood waters spread to new areas in the state after the water was released, officials said.
According to the weather office, south-west monsoon has been active over eastern Uttar Pradesh and light to moderate rain or thundershower occurred at isolated places in western parts.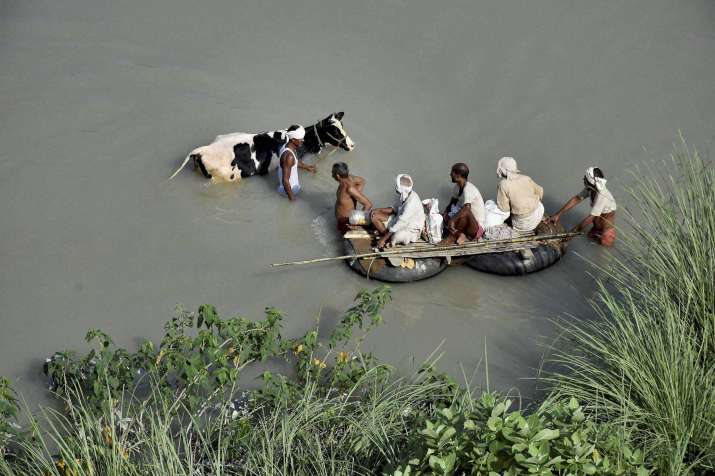 Heavy rainfall was recorded at Dudhi (10 cm), Chunar (9 cm) Mirzapur, Baberu, Mirzapur (6 cm each), Meja, Allahabad, Churk, Rasra (5 cm each), Phoolpur (4 cm) and Robertsgan, Karvi, Dalmau, Sultanpur (3 cm each).
The Uttar Pradesh government has directed the divisional commissioners and district magistrates concerned to help flood victims on war footing.
Officers have been asked not to sanction leaves of employees involved in relief works unless it's urgent.
Chief Secretary, Deepak Singhal said flood relief amount of Rs 23.84 crore have been sanctioned by the government till now.
Bihar faces grim consequences
Large parts of Bihar are also flooded due to high rain fall in Nepal, Madhya Pradesh and Jharkhand, leading to huge discharge of water into rivers passing through it. The districts witnessing flood-like situation included Patna, Vaishali, Buxar, Bhojpur, Saran, Begusarai, Samastipur, Lakhisarai, Khagaria, Munger, Bhagalpur and Katihar.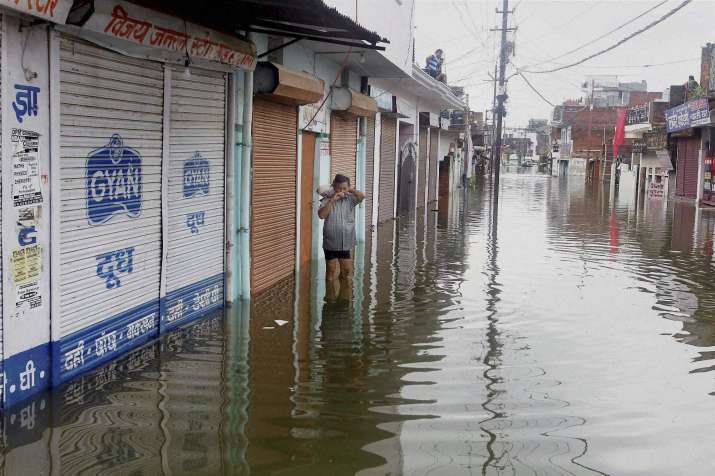 The six rivers including Ganga were flowing above danger mark in Patna, Bhagalpur, Khagaria, Katihar, Siwan, Bhojpur and Buxar districts, the state's disaster management department said.
Centre deploys NDRF teams for action
The Centre has rushed 10 NDRF teams to Bihar and Uttar Pradesh to rescue those marooned in the flood-hit areas. NDRF Director General O P Singh said the teams will be in addition to the 56 such contingents which are already undertaking flood combat operations in these two states.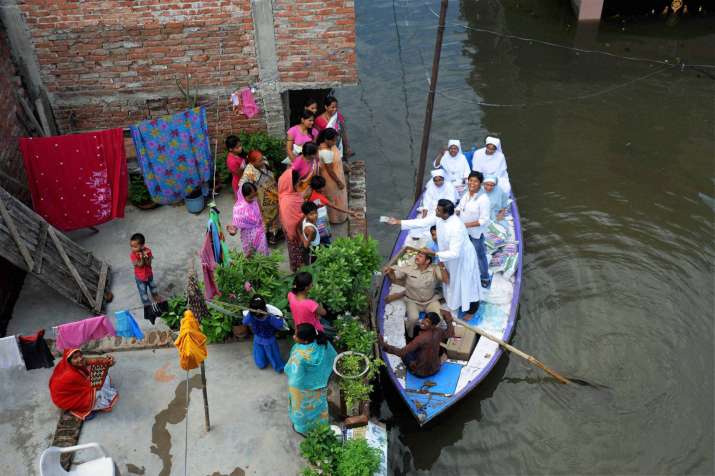 Prime Minister Narendra Modi has promised full support to these flood-hit states in the conduct of rescue and relief operations.