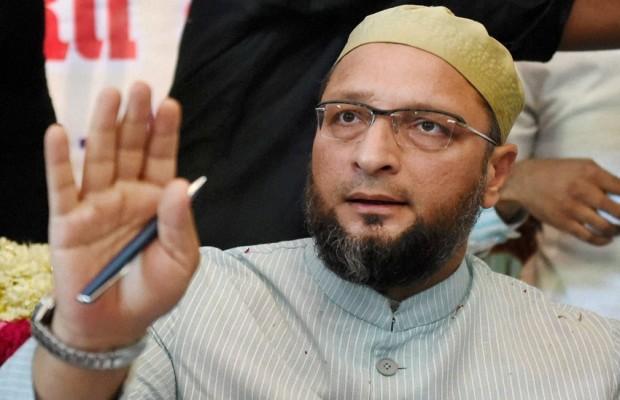 AIMIM chief Asaduddin Owaisi raked up another controversy on Tuesday by giving a communal angle to the sacrifice of security personnel in the terror attack on Jammu's Sunjuwan Army Camp. 
"In this attack, five out of seven soldiers who died are Kashmiri Muslims. Why is nothing being said about this? Why is there silence on this issue? They question Muslim's love and loyalty for country every night in TV studios, call them Pakistanis," he said. 
"Terrorists are not differentiating. They are not seeing if they are killing Hindus or Muslims. But there are people in our country who doubt our loyalties," he added.
Owaisi also termed the attack on Sunjuwan Army Camp as failure of the BJP-PDP government in Jammu and Kashmir. 
"PDP and BJP have failed in securing the country and are having a gala time. How long will they do drama? Whose responsibility is this? Now, time has come to think who will be responsible for such (terror) incidents," said Owaisi. 
Taking a dig at Prime Minister Narendra Modi over his foreign tours, the AIMIM chief said, "I am sure he is free now after his recent foreign tours. He is yet to tweet on this attack. What is happening to the talks of our NSA (national security advisor) and the Pakistan NSA which took place in Bangkok." 
Six army men and a civilian were killed when a group of Lashkar-e-Taiba (LeT) militants attacked an Army camp in Sunjuwan in Jammu and Kashmir.